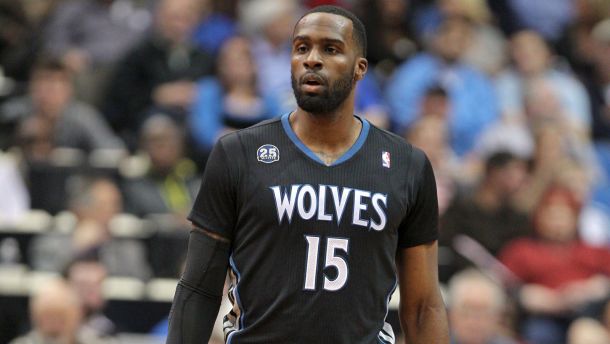 Shabazz Muhammad was a can't miss prospect in his high school days, when he averaged 25.1 points and 7.7 rebounds while playing for Nevada's Bishop Gorman High School. Muhammad was also named the 2011 Gatorade Player Of The Year.
The 6'6 guard immediately received scholarship offers from top basketball programs Duke, Kentucky and UCLA. Muhammad went on to play for UCLA where he was involved from controversies which suspended him for quite some time. Despite the sudden controversies, Muhammad went on to finish the season averaging 17.9 points and 5.2 rebounds, while shooting a lackluster 44% from the field. Muhammad also received a couple recognitions earning All-American Honors from Sporting News.
Shabazz Muhammad declared for the NBA Draft that summer. While playing for UCLA, he was projected as a top-three draft pick but his draft stock went downhill being viewed as a backside lottery pick. Muhammad was drafted by the Jazz, but subsequently his draft rights were traded to the Timberwolves along with Gorgui Deing in exchange for Michigan's, Trey Burke.
The UCLA Bruin product did not put a great showing during his rookie year averaging only 3.9 points, 1.4 rebounds and 0.2 assists in seven minutes of play. His season slash line was .46.0/27.3/65.0. Muhammad was also assigned to the Iowa Energy of the NBA D-League where he averaged 24.5 points and 9.5 rebounds while shooting 57.1%. He was immediately recalled by the Timberwolves, but he sprained his knee which cost him the rest of the year.
The rookie process is done and it is time for him to step up his game if he wants to make his mark in the league. With number one overall pick Andrew Wiggins leading the pack, Muhammad will likely play a supporting role for the up and coming Timberwolves team. If given the right playing time, Muhammad can be a player he once was.
With Flip Saunders manning the sidelines, once again, Shbazz will likely be playing the sixth man role for the team. He will serve as the spark-plug off the bench and a regular rotational player backing up the likes of Kevin Martin and Wiggins. Muhammad might not be a 20-5-5 guy next season, but once he can reached his potential and play the right amount of playing time, he will be a force to be reckoned with. At 21, Muhammad has all the time in the world to improve his game, and it is never too late for a revival.