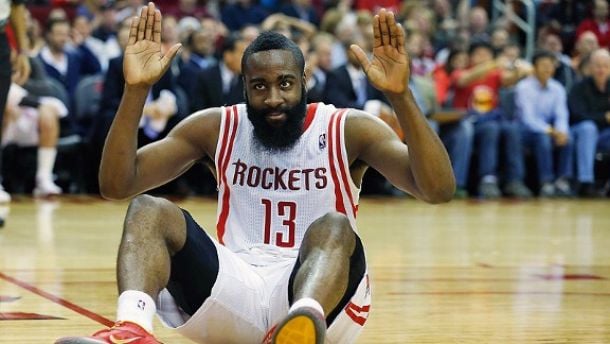 James Harden might be questioned for his lack of defensive awareness, but he is no stranger to putting the ball into the basket as what he demonstrated in first two seasons with Houston, averaging 25.7 points, 4.8 rebounds, and 6.0 assists in 38 minutes of play per game. Harden has emerged as one of the league's top offensive juggernauts with the ability to fill in the stat sheets every night.
With Lin being traded and Parsons playing for Dallas, the Rockets will heavily rely on the offensive production of Harden this season as they will try to compete in the wild Western Conference. Despite the additions of Jason Terry and Trevor Ariza, Harden will likely end up with the ball in his hands even more, especially on the dying seconds of the game. His sneakiness when it comes to drawing fouls will surely help his case of winning the scoring title next year. The Arizona State Blue Devil product has been one of the most effective players in transition as he can manipulate his muscular frame in ways to take contact fouls. Harden averaged 9.1 costless throws a game last season, just behind Kevin Durant's 9.9 average.
James Harden should increase the number of his shot attempts, so that he would vividly improve his chances of bagging the scoring title. Harden averaged 21.6 shots per 100 possessions last year, making 36 percent and averaging 33.2 points which is eight points lower compared to Durant's 41.2 points. Durant won the last four out of five scoring titles after losing it to Knicks superstar Carmelo Anthony a year ago.
Hypothetically, Harden's playing style and offensive skills suggest he is proficient of robbing the scoring title from Durant. In general, if he increases his shot attempts and take better shots, we could be looking forward to seeing a new scoring champion. James Harden has the tools to be a scoring champion. It's just a matter of time before he obtains his first scoring title.