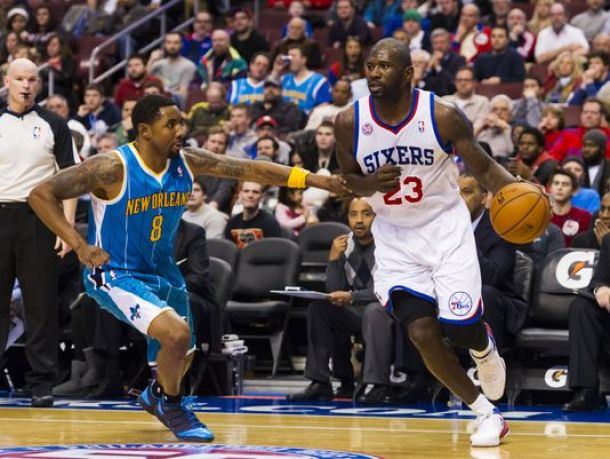 Philadelphia 76ers guard Jason Richardson is likely to miss the whole NBA season after suffering a stress facture in his right foot, according to CSN Philly.
This is nothing new for Richardson as he missed all of last season with a knee injury that he suffered the season prior.
Richardson was seen at the practice facillity in a walking boot after he suffered this injury.
"He is busting his tail off to get back in shape and play again," Sixers Head Coach Brett Brown said. "He is not going down easy. He is not going to retire easily. He continues to work, to try and get ready. It is a setback."
There were many questions as to what Richardson's roll was going to be this season, but we do know that the Sixers could have really used his expereince and leadership. Richardson was an incredibly talented player during his days with the Golden State Warriors and Phoenix Suns, but these two very serious injuries have caused him to take a huge step back in his career.
Maybe if Richardson is able to recover from this injury by seasons end to showcase what he has left in the tank, he could possibly find a veteran's minimum contract with a title contending team next season. The encouraging thing is that Richardson is not giving up on his career but if he is to miss the entire season, then his time in the NBA may come to an end.
In 12 NBA seasons, Jason Richardson has averaged 17.3 points, 5.0 rebounds, and 2.7 assists.