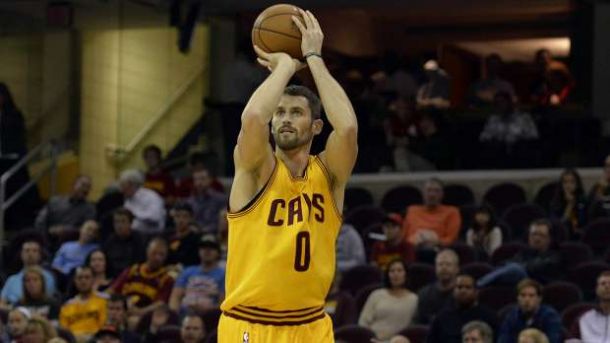 Kevin Love may be having second thoughts about the Cleveland Cavaliers. Rumors started to ramp up Monday morning that Love is already planning his exit after this season. In his latest blog, Sam Smith of Bulls.com wrote that Love will seriously consider opting out in the summer and could join the Lakers.
He currently has an opt out clause in his contract that Cleveland was fully aware of before trading for him in August. Kevin gave the team his full support that he would re-sign when he becomes a costless agent, but things have changed since then.
First, the Cavs have started the season 2-3 and are having trouble meshing together, which was expected. Then we hear that LeBron James and Kyrie Irving are at odds already. Kyrie failed to have any assists in the game against the Utah Jazz where the Cavaliers lost, and LeBron has not been very happy about that. Now, with this Kevin Love story coming out, things are not looking good for LeBron James' homecoming.
However, there is a lot of time between now and costless agency and things could change. The Cavaliers are expected to be title contenders and if Cleveland makes it far, Love's desire to stay could increase.