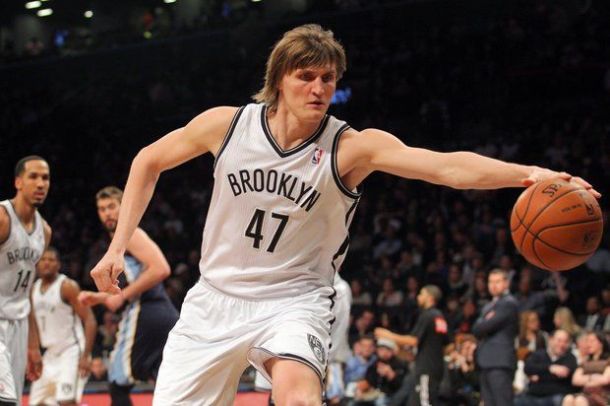 The Brooklyn Nets have held talks with the Philadelphia 76ers involving veteran forward Andrei Kirilenko and second-year man Sergey Karasev, reports Marc Stein of ESPN.
The Nets are seeking a trade exception and nothing more out of the trade. They would just like to clear cap space. Meanwhile, the Sixers are likely to waive Kirilenko upon acquiring him.
Kirilenko has completely fallen out of the Nets rotation. He's only played in seven games this season, averaging 0.4 points and 1.1 rebounds in 5.1 minutes per game. Kirilenko did not make the team's trip to Oklahoma City, meaning a trade may be forthcoming.
It's been a tough season for the one-time All-Star, who has gone from a potent starting small forward to a bench warmer.
"It is tough, but there's not much I can do," Kirilenko said. "It is what it is. I like our system, and I like our coach. I spoke with the coach. Obviously, I know he sees things a little different – and he's been honest about it. I really appreciate it, but it doesn't make things better," added Kirilenko.
Kirilenko, 33, has a $3.3 million expiring contract. If he is indeed traded and waived, he may end up signing with a contender. Teams like the Houston Rockets and Cleveland Cavaliers could certainly use his defensive prowess and size off the bench.