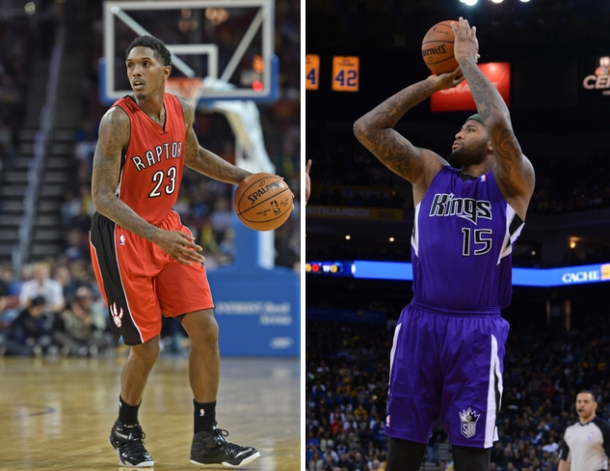 Toronto Raptors' guard Lou Williams has been named Eastern Conference Player of the Week, while Sacramento Kings' center DeMarcus Cousins has been named Western Conference of the Week, the NBA has announced.
In three games this week, Lou Williams averaged 23.7 points and 2.0 steals in 22.0 minutes per game on 48.8 percent shooting from the field, including 52.6 percent from three-point territory and a perfect 21-for-21 from the costless throw line. Williams scored a career-high 36 points this past Saturday against the Cleveland Cavaliers. He helped the Raptors achieve a perfect 3-0 record during the week, including a win over the Memphis Grizzlies. This is Williams' first player of the week honors.
DeMarcus Cousins averaged 25.7 points, 16.3 rebounds, 3.0 assists, and 1.7 blocks per game in three games played this week. Cousins shot 57.8 percent from the field and paced the Kings to a 2-1 record during the week. This is Cousins' second player of the week honors.