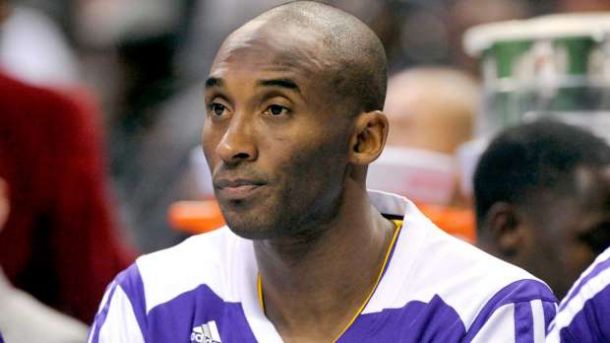 Kobe Bryant, who returned to practice for the first this month, is a player who is not afraid to say what's on his mind, as he went off on his teammates during Thursday's practice. In a 5-on-5 scrimmage between the starting unit and bench unit, Kobe was trash talking to his teammates all practice long.
"You [expletives] are soft like Charmin in this [expletive]. God damn, is this the type of [expletive] that's going on in these practices? Now I see why we've lost 20 [expletive] games," Bryant said.
Nick Young joined the trash talking as well. "Nobody in the world can guard me. Nobody!" Young told Bryant.
Later on, when Kobe was leaving the practice court, he started yelling at Mitch Kupchak. "I'm supposed to practice and get better, Mitch. I'm supposed to practice and get better. These [expletives] ain't doing [expletive] for me."
Bryant addressed the media after practice and talked about his outburst on his teammates. "I just challenge guys and see what happens. I've always believed in throwing them in the pool and seeing if they can sink or swim," Bryant said. "Back in my younger days I used to practice like that everyday," continued Kobe.
Young also talked about the intense practice. "Me and Kobe are always going to talk trash and get into it. When he talks to everybody else, some people tend to shy away," Young said. "I haven't seen Kobe practice like that in a while. I've been waiting to get back out there since he hurt my thumb and talk some trash…It brings out the best in practice when you're going at it like that," Young added.
Byron Scott relished Kobe's intensity during practice. "Any time (number) 24 practices, it's going to be an intense practice. I think he brings out the best in the guys. It's a good way to start the trip…I don't think anything irritated him. I just think he did a great job of getting everyone else fired up. He's always fired up. That's the great thing about him," Scott told reporters.
The Lakers will be on the road for three games starting in San Antonio on Friday. Let's see how Kobe's teammates respond after this very extreme, uncomfortable practice.