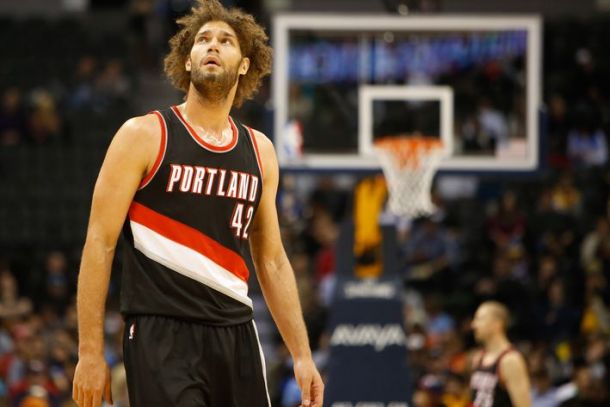 Portland Trail Blazers center Robin Lopez will be out at least one month after suffering a fractured right hand during Monday night's game against the San Antonio Spurs at the Moda Center in Portland, reports Adrian Wojnarowski of Yahoo! Sports.
Lopez hurt himself while hunting down a rebound at the 7:56 mark of the third quarter. He left the game and did not return, finishing the night with four points and five rebounds.
In Lopez's absence, Chris Kaman will receive the starting nod, and Joel Freeland will likely see more minutes off the bench. Lopez's presence on defense will certainly be missed for a Portland team that is currently seeded fourth in the West, with a record of 19-6.
Lopez is averaging 9.6 points, 7.2 rebounds, and 1.5 blocks this season. Robin Lopez will meet with a hand specialist on Tuesday, according to Adrian Wojnarowski.