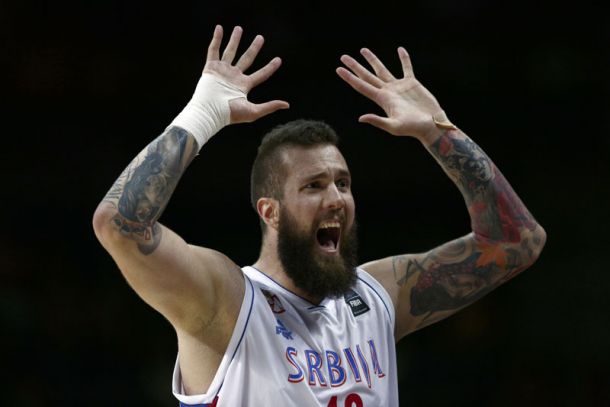 According to a RealGM report, Miroslav Raduljica, a seven foot tall center, will be bought out of his contract in China and will sign a guaranteed deal with the Minnesota Timberwolves.
In 48 games as a rookie for the Milwaukee Bucks last season, Raduljica was an efficient player and averaged 3.8 points and 2.3 rebounds. He shot 54 percent from the field and 81.8 percent from the foul line.
As a breakout performer of the Serbian national team's silver medal finish in the 2014 FIBA World Cup, Raduljica averaged 13 points and 4.6 rebounds over nine tournament games.
He will provide an extra body at Center behind Gorgui Dieng, who has taken over since the Kevin Love trade.
He was drafted by Milwaukee, played 48 games for the Bucks, then was traded to the Clippers, who subsequently waived him, making him a costless agent. He wanted a deal in the NBA, but was unable to get one, so he signed a deal in China with Shangdong.