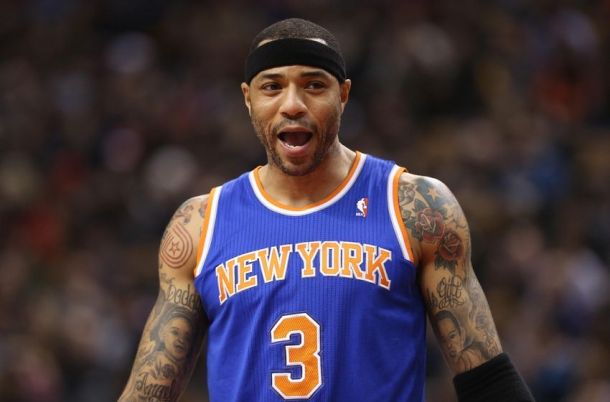 Veteran costless agent Kenyon Martin is scheduled to work out with the Milwaukee Bucks. Additionally, he is also supposed to meet with new head coach Jason Kidd.
Giving Martin a workout would be smart because the Bucks are thin at the forward position with Jabari Parker going down with a season-ending knee injury. Martin has been a costless agent all summer and to this day has not been signed. If the Bucks are going to close in on signing Martin, they will have to wait until January 5, as that is the day costless agents can be signed to 10-day contracts.
Last season for the Knicks, Martin averaged 4.3 points and 4.2 rebounds in 32 games. He has made it clear that he is perfectly healthy and is ready to return to the league.
It has been reported that the Cleveland Cavaliers also have some interest in the 37-year old. The Cavs don't want to get a big man immediately, though, to replace Anderson Varejao, who went down for the season with a torn Achilles' tendon.
Martin would give the Bucks much needed size and rebounding which is something they have struggled with. In addition, he could add some veteran leadership off the court for the young Bucks. He was also a part of that New Jersey Nets team that went to the Finals along with Jason Kidd.
Come next week, it would not be a shock that Martin does indeed agree to sign with the Bucks.