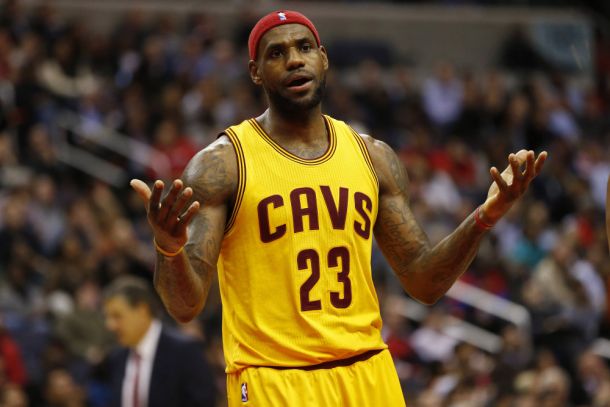 From bad to worse, the Cleveland Cavaliers' misery continues. It looked like it was going to be a championship caliber season for the Cavaliers, but we are early in January and things are falling apart.
LeBron James has been diagnosed with a left knee and lower back strain and will miss at least two weeks, according to Yahoo! Sports' Marc J. Spears. This means that James could be out for at least seven games, which will make it the longest stretch of games he has ever missed in his career.
James, who just turned 30, has sat out the last two contests with a knee injury. His team lost both games. The Cavaliers are now off to an 18-14 start to the season and are on a three game losing streak.
There has been a lot of drama and tension between LeBron and his teammates and the coaching staff. Things are starting to look ugly.
Kevin Love has also been out with a minor back injury, while Shawn Marion has been out with an ankle injury. Anderson Varejao is sidelined for the entire season with a torn Achilles' tendon. The injuries are starting to pile up and so are the losses.
The Cavaliers were granted with a $4.9 million disabled player exception on Wednesday for Varejao's injury. With all the banged up players, Cleveland is more than likely to use that exception sooner rather than later to add more talent to the roster.
The Cleveland Cavaliers have a tough, five game West coast swing coming up later this week. They will now have to find ways to win those games without their best player. Kyrie Irving will have plenty on his plate for the next couple of weeks, and David Blatt's seat could get even hotter.