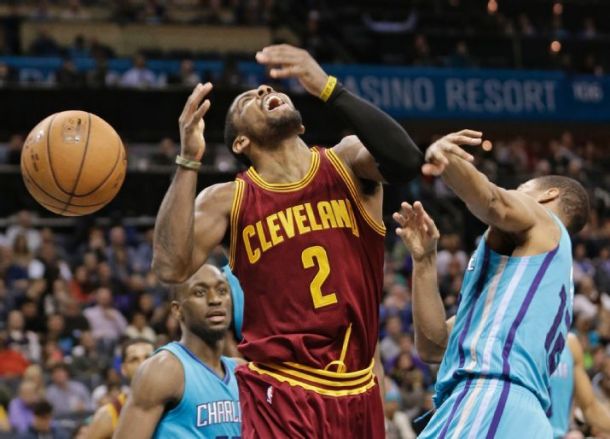 The Cleveland Cavaliers beat the Charlotte Hornets on the road, 91-87, led by Kevin Love with 27 points on 9-of-15 from the field, including five rebounds and 3 three pointers. Kyrie Irving pitched in with 23 points, three assists, and four steals but was only 8-of-27 from the field. Tristan Thompson had another double-double with 14 points and 14 rebounds and also had three blocks. Dion Waiters had 17 points, five rebounds, two assists, and four steals off the bench.
The Cavs only shot 37.9 percent from the field and scored 91 points but only allowed 87 points on 36.8 percent from the field.
This game was close coming down the stretch. The Cavaliers had the ball up by three, and Kevin Love made a turnaround jump shot to give Cleveland a five-point lead with 22 seconds left.

The Cavaliers were without LeBron James, as he is out for the next two weeks with knee and back strains. This was a big win for the Cavs, as they won't have LeBron for the next several games, and they have some tough games coming up. They play the Dallas Mavericks in their next game and play the Rockets at home and will soon be on a five game West coast trip and two of the teams are against elite teams, the Golden State Warriors and Los Angeles Clippers. LeBron is expected to miss all those games.

For the Hornets, Gerald Henderson led the way with 14 points. Michael-Kidd Gilchrist had a double-double with 12 points and 10 rebounds. Kemba Walker added 10 points and five assists and was only 4-of-16 from the field. Marvin Williams had 10 points off the bench, while Gary Neal added 11 points.
The Hornets were without Al Jefferson, who continues to sit out with a groin injury, and Lance Stephenson, who was out with a pelvis injury. The Hornets really struggled on offense without those two players. They have had a rough season and are now 10-24.