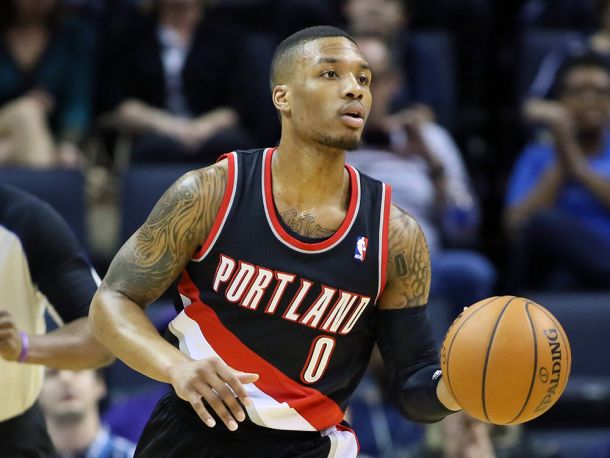 Portland Trail Blazers guard Damian Lillard is not an All-Star snub anymore, as the 24-year-old out of Weber State gets his wish. He will replace an injured Blake Griffin in the All-Star game which will be played next Sunday in New York.
The Los Angeles Clippers announced Sunday morning that Blake Griffin is out indefinitely,as he will have surgery on his elbow due to a staph infection. A couple hours later, the NBA announced that Lillard will replace him on the Western Conference All-Star squad.
This will be Lillard's second All-Star appearance, and he is very deserving of it. When the All-Star reserves were announced last week, Lillard was extremely disappointed that he was left out.
"I just felt disrespected because I play the game the right way," Lillard said last week. "I play unselfishly. I play for my team to win games and I produce at a high level. I think what I bring to the game as a person, my makeup mentally, how I am towards my teammates, how I am towards the media, how I am towards fans, I think what an All-Star represents in this league and what you would want people to look at as an All-Star, I think I make up all those things," Lillard added.
Now that he has been selected by Commissioner Adam Silver to replace Griffin, Lillard is very grateful.
"I am thankful. I feel bad for Blake, but I'm thankful for the opportunity to be there," Lillard said.
In his third season in the league, Damian Lillard is averaging career-highs of 21.6 points, 6.3 assists, 4.6 rebounds, and 1.5 steals per game.