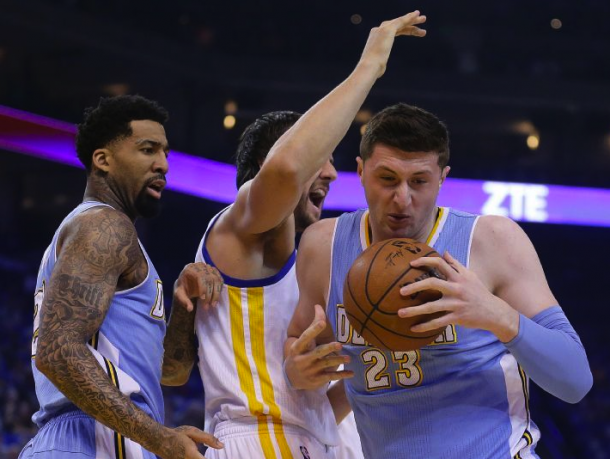 Klay Thompson's 25 points in the first half helped set the tone for the game as the Warriors finish their regular season with the best record ever as a franchise and 6th-best all-time at 67-15. This game had no meaning towards the playoff standings, as the Warriors clinched home-court a while ago, but it does help keep rhythm going heading into playoffs.
Interim head coach for the Nuggets Melvin Hunt, heard the chatter around the Warriors about the playoffs and thought it was good for the team.
"Our guys hear it, and it hurts. And I want it to hurt," Hunt said. "I want them to be deeply wounded by this so that when we come back next year I won't have to motivate them or get into a guy. They will do it themselves."
The good news about the win was the Warriors got to find out who they'll be playing in the first round. They matchup against the New Orleans Pelicans, whom they went 3-1 against in the regular season. They start that series on Saturday.
The Warriors are coming in hot, but the Pelicans are no easy match. This playoff seeding has been very good top to bottom and the Warriors are primed for a deep run in the playoffs. First, though, they must go through New Orleans.