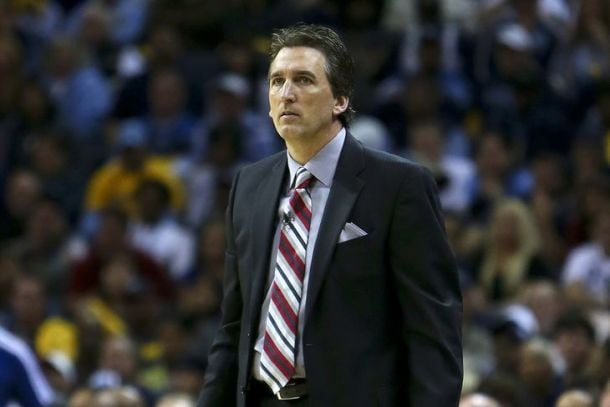 New Orleans Pelicans' search for a new head coach continues. After firing Monty Williams following their first-round halt to the Golden State Warriors, the Pelicans have been actively shopping for a new coach.
Numerous names have surfaced for New Orleans' coaching position, including Alvin Gentry, John Calipari, Jeff Van Gundy, Scott Brooks, and Tom Thibodeau, with Gentry and Van Gundy being frontrunners.
The latest name that has popped up for the Pelicans' vacant coaching duties is Vinny Del Negro. According to Adrian Wojnarowski of Yahoo Sports, Pelicans general manager Dell Demps and Del Negro discussed the vacant coaching job.
Vinny Del Negro last coached the Los Angele Clippers during the 2012-2013 season when the team won 56 games but were eliminated in the first round of the playoffs. He has also coached the Chicago Bulls for two seasons, leading to two first-round exits.
Del Negro has a career record of 210 wins and 184 losses, a.533 winning percentage which is not too shabby.
Currently, Del Negro is an analyst with NBA TV but has been open to returning to the sidelines if given the chance.
The Pelicans are a young, up-and-coming team with Anthony Davis as the face of their franchise. They are certainly going to take the time to find a coach who they believe can help Davis and the team find further success.