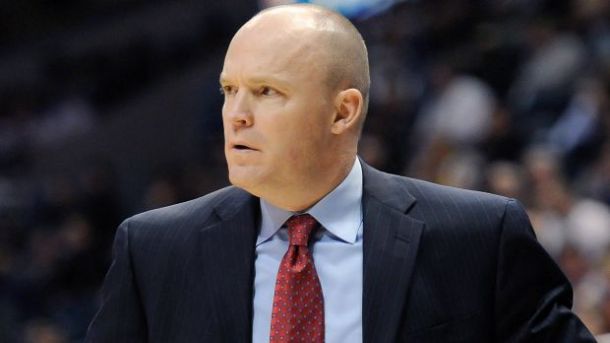 The search for a new head coach stops here for the Orlando Magic.
As reported Friday morning by ESPN's Marc Stein, the Magic was closing in on a deal with Scott Skiles. They have now finalized the deal, signing him to a four-year contract, according to Adrian Wojnarowski of Yahoo Sports.
The Magic fired Jacque Vaughn after the conclusion of the regular season, as the young team went 25-57, fifth worst in the league.
Orland had interest in former Oklahoma City Thunder head coach Scott Brooks as well, but they have ultimately decided to go with Scott Skiles, who played for the organization during the early 90s. In fact, as a player for Orlando, Skiles holds the record for most assists in a game with 30.
"Scott (Skiles) clearly distinguished himself as a tremendous fit," Magic general manager Rob Hennigan said. "Our young roster will benefit greatly from Scott's extensive head coaching experience and commitment to teaching smart, physical, unselfish basketball. We believe in Scott's ability to establish a culture of winning habits and accountability that will help guide our team in a positive direction."
Scott Skiles last coached the Milwaukee Bucks during the 2012-2013 season until he resigned. He has also coached the Chicago Bulls and started his head coaching career with the Phoenix Suns in 1999. In 13 seasons as a coach, Skiles has gathered 443 wins and 433 losses, a .506 winning percentage.
He will now take on the task of coaching a young, exciting team including the likes of Victor Oladipo, Nikola Vucevic, and Elfrid Payton.
"I'm excited about a new beginning. I've heard a lot about Scott Skiles and am looking forward to meeting and working with him," Magic forward Maurice Harkless said.
Skiles becomes the 12th head coach in Orlando Magic history. Full details of his contract have yet to be disclosed.