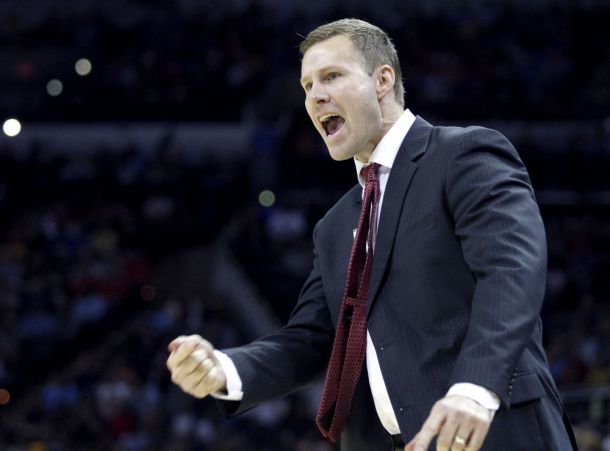 After a second-round exit, changes were bound to happen in Chicago, and it did when they fired coach Tom Thibodeau. It looks like they have got his replacement in Iowa State head coach Fred Hoiberg. The Bulls and Hoiberg have agreed on a five-year deal worth $25 million to bring him in as the next head coach.
At Iowa State, Fred Hoiberg accumulated a record of 115 wins and 56 losses in five seasons with the team. He has led them to four NCAA tournament appearances. That is a great resume for only being with the team for five seasons, with almost every season being a winning season. Hoiberg knows how it works in the NBA. He was in the league for 10 seasons, playing for the Indiana Pacers, Chicago Bulls, and Minnesota Timberwolves. He was also the Vice President of Basketball Operations for the Timberwolves.
Bulls are getting a great coach in Hoiberg. He has a great basketball mind. He will be able to make the team stronger in order for them to make it farther in the playoffs since for the past few seasons they have been a first or second-round exit team, when they have high expectations to become title contenders almost every season.
Hoiberg will have good pieces with the Bulls, such as the developing Jimmy Buttler, the savvy veteran, Pau Gasol, and a healthy Derrick Rose. Those three are great players which he should be able to create plays for to maximize their talents. It might take them a while to learn the system, but the Bulls will surely continue to be contenders especially with Hoiberg at the helm now.