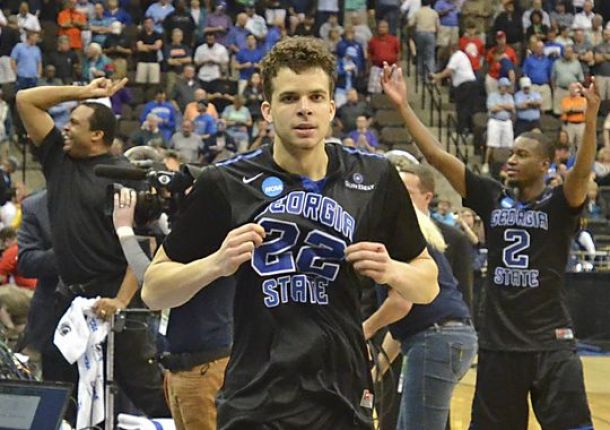 The Boston Celtics selected their second guard of the 2015 NBA Draft by taking Georgia State product RJ Hunter. Hunter is a sharp shooter who hit a buzzer beater in the NCAA tournament this past year.
Hunter stands at 6'6 and 190 lbs. He has tremendous range and along with his size, he can become a valuable asset for Boston. Hunter averaged 19.7 points per game in the 2014-2015 collegiate season, all while shooting 40% from the field and 88% from the free-throw line. He averaged four assists and two steals a game, showing that he is more than strictly a shooter.
Hunter will join fellow draftee Terry Rozier in a crowded Boston backcourt, and he will try to crack a lineup at the shooting guard position which holds starter Avery Bradley and second-year shooter James Young. Hunter averaged 18 points over three years at Georgia State, and shot at a total of 35 percent from behind the three-point line for his collegiate career.
If Boston Celtics head coach Brad Stevens chooses to use Hunter as a guard who primarily runs off of screens, he could be a great knockdown shooter. However, given his height, it wouldn't hurt Hunter to try and add a post game to his arsenal, so that he can take advantage of mismatches in the future.
Boston can play Marcus Smart as point guard and Hunter at shooting guard during stretches, which would make for a pretty big backcourt for the Celtics. Smart is 6'4 while Hunter measures 6'6, both players could give opposing defenses problems with their size. With a backcourt this versatile, Boston now has the ability to play total small ball if they want to. A Marcus Smart, Avery Bradley and RJ Hunter lineup is one head coach Brad Stevens could use if he wants his boys to run.