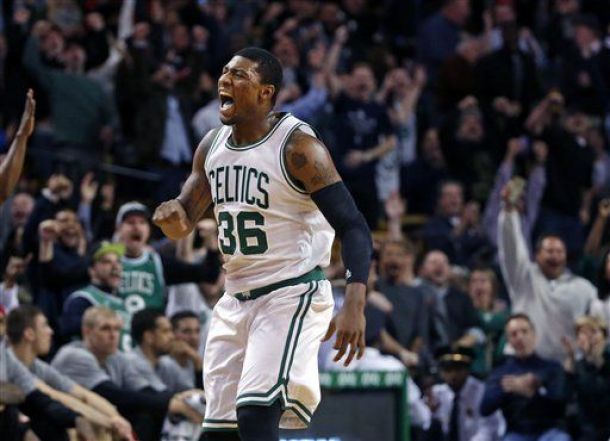 Marcus Smart had a solid rookie campaign for the Boston Celtics, and now the second-year guard is looking to show the NBA he has what it takes.
Coming out of Oklahoma State, Smart was seen to have maturity issues which came along with his stellar defense. His attitude wasn't a problem for Boston this past season, and he even showed signs of leadership. At 6'4, 225 lbs. Smart is a large kid who has the strength to stop opposing offensive threats.
He averaged eight points and three rebounds a game, along with three assists. Smart showed his potential in summer league, after a sprained ankle hindered much of his play the season before. The explosiveness that he showed in college returned and he was attacking the basket repeatedly.
One knock on Smart has been his shooting, but he displayed n summer league play that he can knock down shots at a more consistent rate and become a threat from behind the three-point arc. If Smart can continue to develop offensively, he will be a threat on both ends of the floor that opposing defenses will have to respect.
Position:
Smart will be a starter from the get-go, the 21 year old has showcased he can carry the burden of a team and with Isaiah Thomas available on the bench for the C's, Smart can help lead this team with backcourt partner Avery Bradley. The two will be able to form one of the toughest defensive guard combinations in the NBA, and it will lead to more wins for the green.
Smart is going to come out of the gates with a mission, being the 6th overall pick in the 2014 NBA draft, he knows he was passed over for players he feels he's better than. For the Boston Celtics, they hope they've found their next franchise cornerstone.