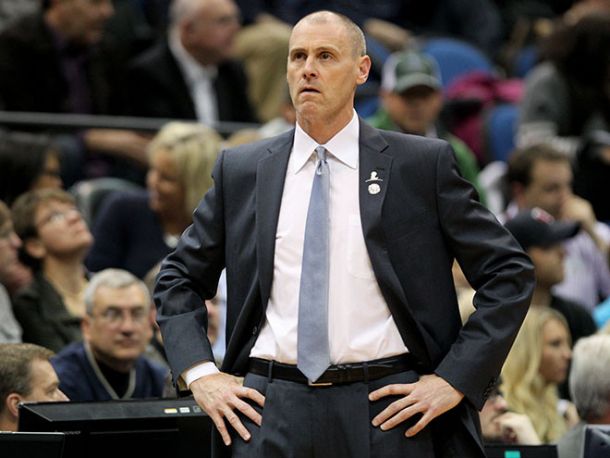 According to ESPN's Marc Stein, the Dallas Mavericks are in advanced negotiation talks with head coach Rick Carlisle on a possible five-year contract extension. Carlisle is entering the final year of his contract and has been the head coach of the Mavs since the 2008-2009 season.
This news is somewhat of a surprise considering the way this past off-season transpired for the Dallas Mavericks and the direction the team is currently going. It was rumored that it was very possible Rick Carlisle could leave after this upcoming season or perhaps sign for one more year while Dirk Nowitzki is still a Maverick before retiring. Carlisle's relationship with Dirk Nowitzki is well documented, and he has the upmost respect for the future hall of famer.
A possible five-year extension indicated Carlisle is in it for the long haul, for better or worse.
Rick Carlisle has never been known as a rebuilding head coach, he's always coached playoff veteran teams throughout his career with the Detroit Pistons, Indiana Pacers and Dallas Mavericks.
His possible long-term contract is great news for the Dallas fan base as Carlisle is recognized as one of the best coaches in the NBA from a personnel standpoint as well as an X's and O's position. Carlisle is a mastermind at getting the most out of his players and overachieving with the rosters he's been given. His resume speaks for itself, as he was able to lead a one superstar led team in 2011 past LeBron James and the Miami Heat, his coaching was a big X-factor in that title run.
Rick Carlisle is arguably the best head coach in Mavericks history and the only one to bring a championship to the city of Dallas. Now it seems like he will be with the Mavericks for the foreseeable future, and that's a big win for Mark Cuban and company.