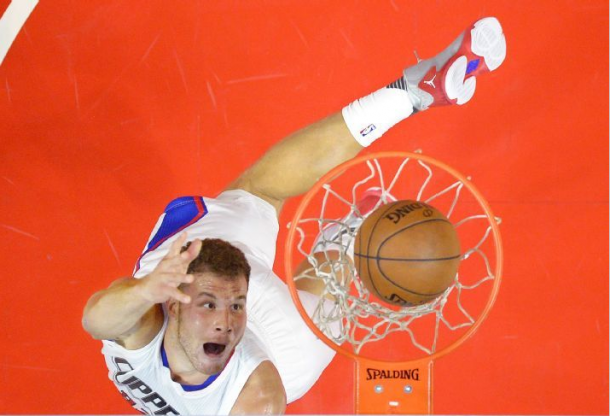 The Los Angeles Clippers are undefeated in four games to start this season but for the third time they had to battle advisory to come away with the 102-96 victory over a feisty Phoenix Suns team at the Staples Center on Monday night.
This, yet again, was not the easiest of games for Doc Rivers' squad as they should have easily beat their opposition if you are simply looking at a paper. As the first quarter ticked down to its final seconds, a Ronnie Price jumper gave the visitors a 23-22 lead -- their only made three pointer of the quarter after the previous eight missed.
But it was the second unit of the Clippers that proved to be the difference in the second, third, and even fourth quarter with Paul Pierce leading the charge. The veteran big man is doing exactly what he was brought into do: hit timely buckets in key moments in the game. As the Suns were clawing their way back late in the game, Pierce hit his only three-pointer of the night with the shoot clock winding down to restore a six point lead.
Although Blake Griffin went about his business rather quietly tonight, he still managed to lead all scorers yet again while providing some great defensive work down at the other end of the court. Early in the game Griffin did not have his scoring touch, along with most of the first unit as they scored on only 38% of their shots in the opening 12 minutes; the Suns did not fair much better outgaining the Clippers by one percent.
For Phoenix, their offensive was led by former Clipper point guard, Eric Bledsoe. When the 25-year-old is on the court, the Suns look a much better side as he is unafraid to lockdown his opposite number while still being able to put up 16 points and dish out seven assists in an all-around good night. Markieff Morris also had a good night on offense. While he only made 7 of his 22 shots, he managed to score 19 which led his team on the night. Of those seven shots though, three of them were from behind the arc which provided him a nice boots on the stats sheet.
Jeff Hornacek will have to find some more options in front of the rim though if they want to remain in games down the stretch in this ultra competitive western conference.
On Wednesday night, LA will face their biggest test so far as they will travel north to take on arch rivals and the defending NBA champions, Golden State Warriors led, of course, by Stephen Curry. Meanwhile, the Phoenix Suns should not hold their heads low as they put up a tough test and will have to turn the page quickly as they face the Sacramento Kings in two days time.