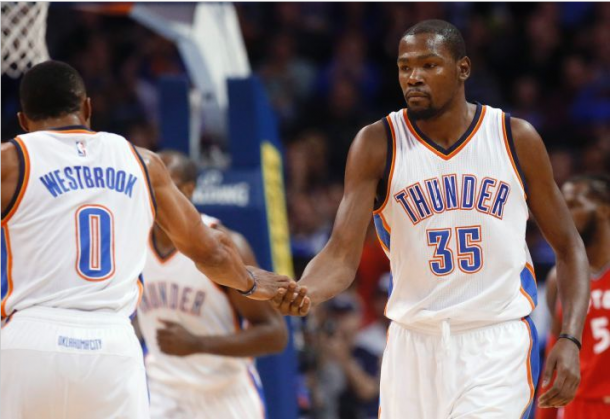 It was a night to forget for the Chicago Bulls as they were thrashed by the Charlotte Hornets, 130-105.
The Bulls were punished for a poor defensive game as Charlotte shot over 70 percent from the field for most of the game. Chicago gave up 30 or more points in all four quarters in the game and the loss of Tom Thibodeau's defensive nature is right there.
Chicago looked slow on defense against Charlotte, almost like they didn't care and that was something that wouldn't happen in the Thibs era. But the problem with Thibs was the offense, which was abysmal against Charlotte as well.
Derrick Rose, who is still having double vision after suffering an orbital injury, had four points and couldn't make a shot from the field. For Rose, the fact that he is still thinking about shooting from the field is astonishing. Chicago has a number of shooters on the floor and Rose's strength is driving into the paint and creating, not jump shooting.
The only positives for Chicago were the 26 points of Jimmy Butler, who has been relatively quiet in the last few games. Doug McDermott also scored a career-high 17 points against the Hornets as he continues to progress.
But the defensive woes could become a worrying trend for Fred Hoiberg and the Bulls coaching staff. Everyone knew that some defense would be sacrificed for offense but such a defensive drop off is scary. It might get worse against the Oklahoma City Thunder.
This may be the Thunder's year, and although the Golden State Warriors are off to a blazing start, Oklahoma City are the top threat to Stephen Curry and Golden State. With a healthy and motivated Kevin Durant and Russell Westbrook all full speed, OKC has a good chance against Golden State.
Westbrook and Durant combined for over 91 points last Friday against the Orlando Magic and they displayed just how dominant both can be at the same time. The argument has always been, if Durant and Westbrook co-exist and still remain top scorers in the league.
It will be a gigantic defensive test for Chicago to focus on both Westbrook and Durant. Chicago can score, but if they can't defend then the new offense isn't even worth it.
The X-Factor will be if Chicago can get the three-ball going and if they can play defense.
Nikola Mirotic had a bad game against Charlotte but has had a spectacular season for Chicago so far, and if he can get going, it would be a huge boost for the Bulls. Doug McDermott had a career-high and could be another big boost and crucial player against the Thunder.
In terms of defense, Durant and Westbrook will get their points and it's a given. The key will be stopping any other player from going off.
Chicago is showing a weakness on defense and OKC could expose it on national television.