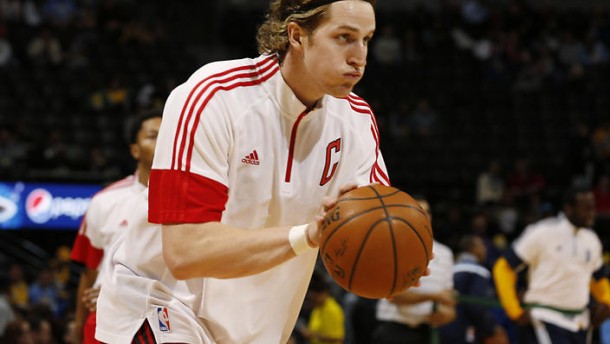 The Chicago Bulls have officially assigned forward Cameron Bairstow to D-League San Antonio Spurs affiliate, the Austin Spurs. He is being assigned in regards to the Flexible Assignment Rule. The 24 year old forward has appeared in two games for the Bulls this season, averaging 1.0 points and 1.5 rebounds in 5.0 minutes per game.
Bairstow has received limited minutes throughout his tenure with the Bulls. Drafted 49th by the Bulls in the 2014 draft, the 24 year old NBA sophomore still has a lot to learn if he hopes to become a regular in the league. A move to the D-league could turn out as a big positive for the Australian native originally from Brisbane. As a starter in the D-league for the Austin Spurs, Bairstow can finally get game action to hone his skills after a few years as just a reserve. In his new role he will also be able to be a leader for his team and with great play in the D-league, he can come back to the Bulls when the time is right. The Bulls do not have a time table set on Bairstow for his D-league stay, it mainly should be based off his performance over the next month and could vary.
Bairstow has had to work hard his whole life to prove himself as a basketball player. The 6'9", 259 pound forward was not highly touted in the draft but has learned from forwards Pau Gasol and Joakim Noah on professionalism at the highest level. The 24-year-old Australian played four years at the collegiate level for University of New Mexico. It was only until his junior year where he received full time minutes for his Lobos squad. His breakout season would come in his senior year where he would average 20.4 points, 7.4 rebounds, 1.6 assists, and 1.5 blocks per game in 34 games of play. Bairstow was named MWC 1st team and received many other accolades for his impressive season.
With play in summer league, preseason, and for the Australian national team, Bairstow now looks to the D-league to gain the game needed experience he needs. Coach Fred Hoiberg will be monitoring his progress as he could be an asset for the Bulls down the road.