 A lot of Chicago Bulls fans are starting to worry about the state of their team. What seems to be the problem? Why do they continue to lose games they know they can win? Where is the aggressiveness and the passion on this Bulls team?
Frankly, none of those questions were answered Wednesday night.
Game Breakdown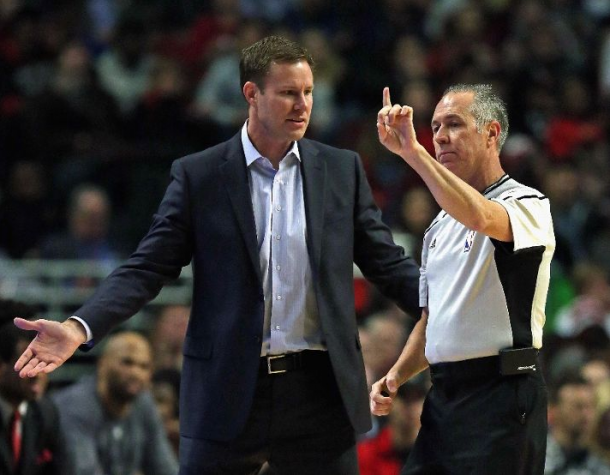 Coming into this game 3-5 in their last eight games, the Chicago Bulls (27-25) lost once again, this time to the Atlanta Hawks (31-24), 113-90.
Pau Gasol was the Bulls top scorer as he drops 20 points, 5 assist, 10 rebounds. He also was 9/16 from the field tonight. Doug Mcderrmott added 17 points with 1 assist and 3 boards, he was 6/12 tonight from the field and 3/3 from the 3-point line. Derrick Rose scored 14 points and 9 of them 14 points was in the first quarter alone. He also had 3 assist and 5 rebounds, 6/18 from the field. Derrick Rose returned from the lineup as he missed the game Monday night against the hornets. Derrick Rose got a lot of criticism as he missed Monday night with "general soreness".
The Bulls shot 44.2% from the field, while the Hawks shot 47.8% from the field. The Bulls also turned the ball over 18 times, and only scored four fast break points. On a brighter note, they were able to get 42 points from their bench.
The Hawks only had 12 turnovers, scored 44 points in the paint, finished with 19 fast break points, and got 53 points from their bench tonight. The Hawks had lost four of their last seven games before tonight. They came into the United Center and handled business like a good team is supposed to.
Taj Gibson Left On a Foot Sprain
Taj Gibson left the game in the 3rd quarter with a left foot sprain. Before exiting, Gibson racked up four points, three rebounds, and two blocks. Gibson was seen not wearing a boot or a wrap, which is good news for a Bulls team that has suffered enough injuries. Jimmy Butler is out 3-4 weeks with a left knee sprain, and Nikola Mirotic is out following two surgeries; one was to remove his appendix, and the other surgery was to remove a hematoma. He reportedly lost 15 pounds and has no timetable set for his return.
This was the Bulls last game until after the All-Star break. The Bulls are off for seven days, and hope to get some much needed rest physically and mentally. They need to start the 2nd half off right and get back on track if they want to take on the top dogs in the East come playoff time. Their first game back will be against the Cleveland Cavaliers on February 18th at Quicken Loans Arena in Cleveland, OH.