The Utah Jazz have acquired combo guard Shelvin Mack from the Atlanta Hawks as part of a three-team deal that included the Chicago Bulls as well. The Bulls receive a second-round pick from Utah and guard Justin Holiday from the Hawks while Atlanta receives Kirk Hinrich from Chicago.
Mack Headed To The Young, Jumbled Utah Backcourt
Mack, 25, will provide depth to Utah's backcourt, as well as even more youth than already present with the likes of Dante Exum, Trey Burke, and Rodney Hood. The 6'3", 203 lb guard also has experience playing with the Jazz's main scorer, Gordon Hayward, as the two played together as Butler Bulldogs in college.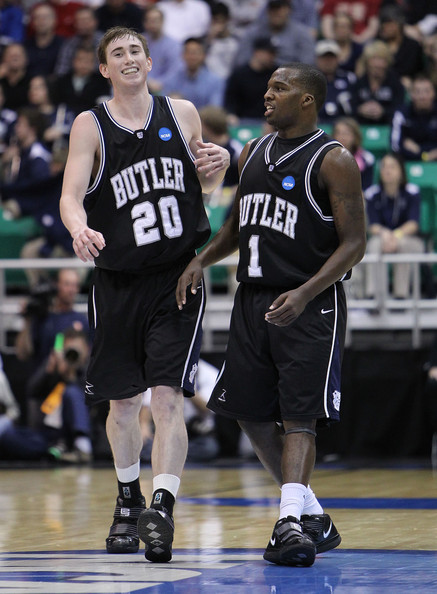 Through 24 games with Atlanta in 2015-16, Mack averaged 3.9 points and 1.6 assists per game in 7.5 minutes a contest. His minutes have been significantly reduced from when he played 20 minutes per game and started 11 games two seasons ago for the Hawks, but he still provides value in depth and balance as a reserve.
Mack holds career averages of 5.3 points per game, 2.7 assists per game, and 1.6 rebounds per game. He has also shot 31.7 percent from long range over his career.
Utah, sitting at 26-26 in the Western Conference, has a shot at making the playoffs if they can pull it all together this second half of the season, post-All Star Break. Weakness in the backcourt has been an issue, as evident from the fact that Hayward's 3.7 assists per game lead the team, and Mack could help provide stability with his energetic skill set at the point.
For Atlanta, it's simply a good acquisition of a draft asset for the future, while they also are able to dump a bit of cap space. The Hawks didn't make a big splash before Thursday's 3:00 PM EST deadline, but they have made some collective preparations that could lead to a big offseason.
The Bulls may be parting with a long-time piece in Hinrich, but his effectiveness was decreasing and Holiday poses a similar, yet younger option. A second-round pick is nice compensation as well.
Mack is in his fifth year of NBA action after being drafted by the Washington Wizards in 2011 with the 34th overall pick. He has played for three teams, the Hawks, Wizards, and Philadelphia 76ers leading into this move.