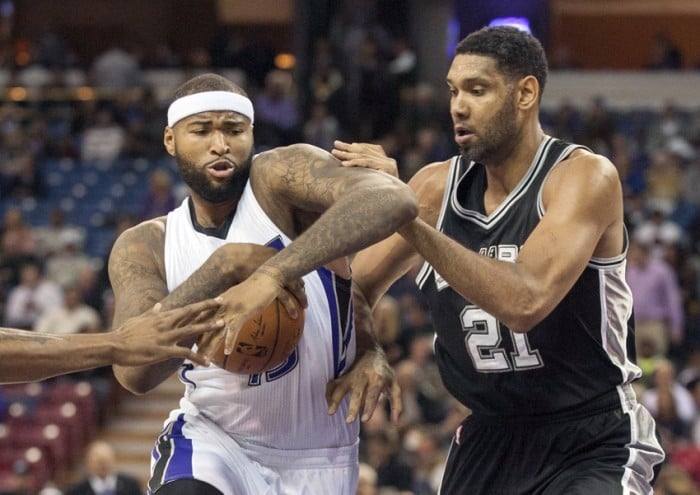 DeMarcus Cousins' 39-point performance led the Sacramento Kings to a close win over the Denver Nuggets last night, but there won't be much time for celebration. The Kings are back in action tonight against the second-place San Antonio Spurs. Sacramento will be taking on the Spurs at Sleep Train Arena, and they'll surely be hoping for a better outing then their previous matchup where they were dismantled by San Antonio, 106-88.
With an opponent like the San Antonio Spurs placed in front of them, that means that this game holds great value for the Sacramento, and there's an opportunity to be seized. The Kings are currently three-and-a-half games behind the Utah Jazz for the eight seed, which means that literally every game for this second-half of the regular season carries great importance. It goes without saying that this matchup is a must-win for the Kings to keep their playoff hopes alive but even more so as a confidence boost. Achieving the upset could ignite the momentum for Sacramento as they continue their playoff hunt.
San Antonio: Every Game Matters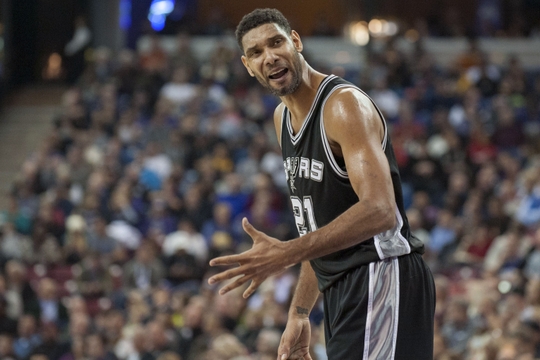 What seems to go unnoticed, and understandably so with the Golden State Warriors' historic season, is how close the Spurs are to the defending champs in the Western Conference Standings. Despite Golden State on track to chase history, the Spurs are only three-and-a-half games from the top spot in the conference. In what is surely to be a highly competitive Western Conference playoffs, the possibility of securing home-court advantage all the way through to the Finals is of utter importance, especially for the Spurs.
San Antonio has recently had close victories over subpar teams like the Los Angeles Lakers and Phoenix Suns. They shouldn't allow the Kings to keep this game within reach, because aside from their record on paper, this Kings' roster is much more talented than those of the Lakers and Suns. If the Spurs do want to catch or possibly surpass the Warriors in the standings, they'll need to remember that every matchup counts in the record books, including tonight's game.
Sacramento: Continue The Winning Formula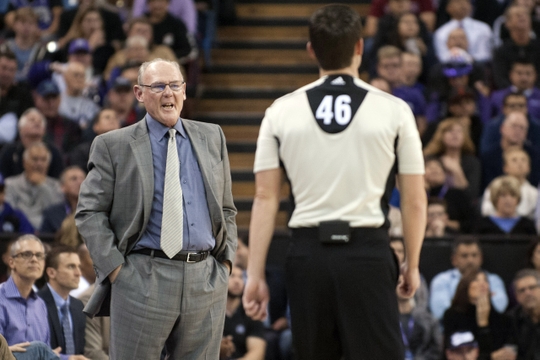 It's been known that the Kings' season has been chaotic, filled with ups and downs and puzzling front-office decisions, yet that seems almost second nature for this Sacramento franchise. Amazingly, they are still very much in the race for the eight and final playoff spot, and for this reason they have to jump on any opportunity that is placed in front of them. With only a few games standing between them and the final playoff spot, and currently riding a three game winning streak, Sacramento has a prime chance ahead of them. Whatever has led them to their recent success, they must continue it.
Whether it be allowing DeMarcus Cousins to unleash his plethora of moves that'll lead to ridiculous scoring outputs, playing tight and harder on defense, or simply playing to win, the Kings must keep the momentum alive. In a season and environment filled with much uncertainty and disarray, Sacramento must act now to keep their season alive.
The Kings and Spurs go head-to-head on national television, as tip-off will start approximately at 7:30 PM PT on ESPN.