 After squeaking out a win against the Miami Heat, the defending NBA Champions Golden State Warriors look to get their second win in the back-to-back when they take on the Orlando Magic.
Stephen Curry had 42 points against the Heat, including the go-ahead triple while Klay Thompson scored 42 points as well.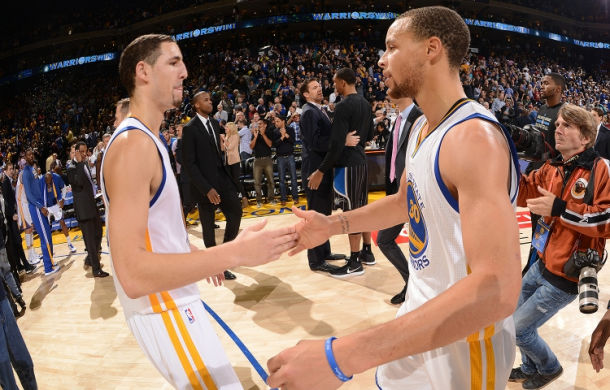 They will be facing a Magic team that has won four of their last six games, including a 124-115 victory against the Philadelphia 76ers on Tuesday. They only lost by a combined total of five points against the San Antonio Spurs and Indiana Pacers.
However, Orlando's main problem during that six game run is their struggle to guard their opponents from deep. They are allowing teams to shoot three pointers agaiat them at an alarming 43.6 percent. The Magic surely would not want to give the Warriors lots of open looks from the three-point line.
Warriors' Curry (46 percent) and Thompson (42 percent) are two of the league's most dangerous three point shooters. In addition, Golden State leads the league with three pointers made per game at 12.9, and allowing them to be uncontested from beyond the arc could spell doom for the Magic. The Splash Brothers have made more three pointers than the entire Orlando Magic team 442-434.
"We've got to do a better job of keeping our man in front of us and do a better job collectively, and we're capable of doing that," said Magic forward Victor Oladipo.
The Previous Meeting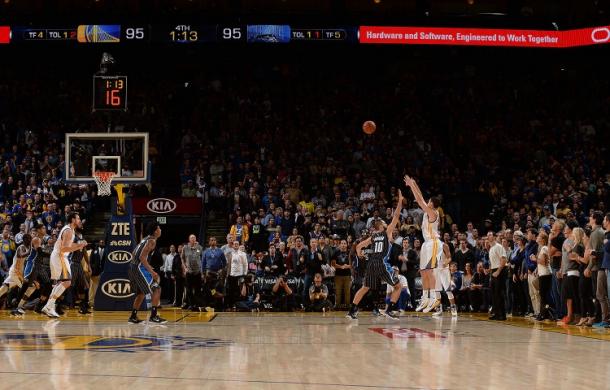 One December 2, the Warriors barely got past the Magic 98-97 when Curry hit the game winning three against Tobias Harris with 2.2 seconds left. He finished with 22 points.
Oladipo led the Magic with 27 points while Kyle O'Quinn added 21 points and 11 rebounds.