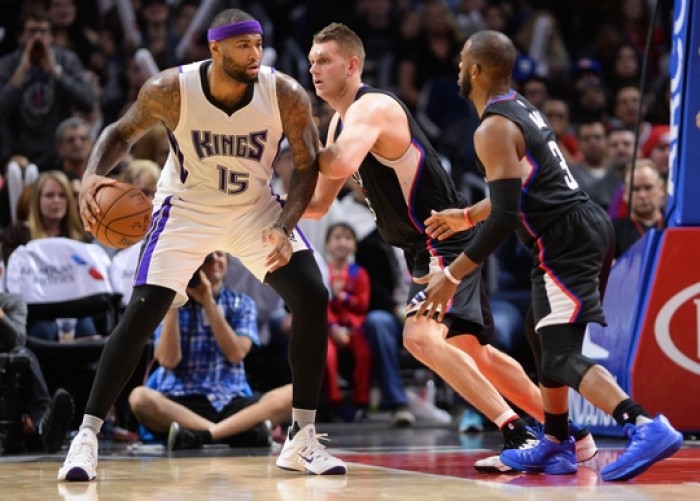 As the Sacramento Kings prepare to defend their home court against the Los Angeles Clippers, both teams will have equal motivation for coming out of this matchup with the victory. Tonight's game will be the fourth and final regular season matchup between these two franchises, with the current season series record standing at 2-1 in favor of the Clippers. Los Angeles will look to this game as a potential catalyst for gaining momentum as they finish the second-half of the regular season. For Sacramento, their hope will be to tie the series at two games apiece and come away with a desperate win to keep their playoff hopes alive.
Both teams are coming off losses, albeit in very different ways. The Clippers were stunned with a six-point loss to the Denver Nuggets at home on Wednesday, while the Kings were simply outplayed by a better team, resulting in a 108-92 manhandling from the San Antonio Spurs. The Clippers will need a strong showing from their marquee players in Chris Paul and DeAndre Jordan, who will go face-to-face with the Kings' own point-guard and center combination in Demarcus Cousins and Rajon Rondo.
Los Angeles: Playoff Relevancy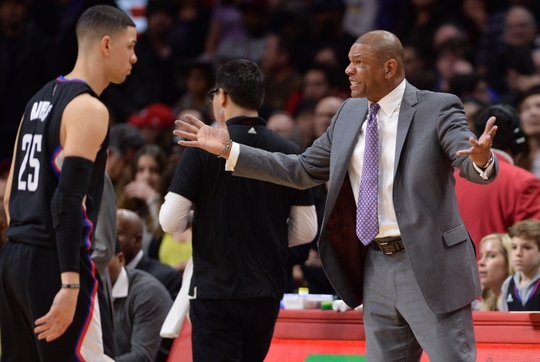 In what now seems customary, the Clippers have been somewhat irrelevant when included in postseason conversations. Failing to go past the second round in each of their past four playoff appearances, Los Angeles finds themselves on the outside looking in when talking about legitimate contenders.
All eyes are looking to the Golden State Warriors, San Antonio Spurs, and Oklahoma City Thunder as legitimate options to win the Western Conference. For some reason, the Clippers have always underachieved for a roster of their talent, and what they need most is to catch fire and end the season on a strong note. That goal begins tonight versus Sacramento.
It's also important to keep an eye on how much of a toll will be placed on Paul and Jordan, but especially for the former. With Blake Griffin out with a broken-hand, Los Angeles has been increasingly reliant on their star point-guard to carry the team. Interestingly enough the Clippers have continued to rack up the wins with Griffin's absence, but it remains to be seen if the increased workload placed on Paul and Jordan will hamper their health. The best outcome for tonight will to be build a large lead, secure the win, and rest their stars in the final quarter.
Sacramento: Overcoming Adversity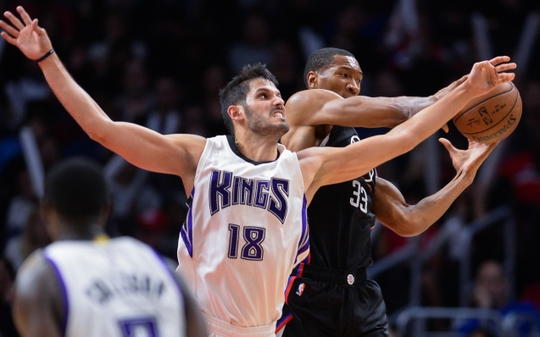 The Kings were riding a three-game winning streak before their loss to the Spurs. One of the biggest issues for Sacramento has been overcoming adversity, and their challenge is understandable. With a chaotic front-office and a constant rotation of head coaches, Sacramento has struggled to find consistency. But when a rare opportunity appears the Kings must take advantage. Despite their ups and downs, the Kings are only four games from claiming the eighth and final playoff spot. The best result would be to avoid back-to-back losses tonight and create another stretch of wins.
Sacramento cannot allow the play of Demarcus Cousins to go to waste. He has been on a tear as of late, truly carrying the team on his back. Even in their loss to the Spurs he managed to once again post a double-double, scoring 22 points and grabbing 10 rebounds. At some point, the rest of the squad must do their part to propel their team forward.
Tied 61-61 with the Spurs last night, George Karl substituted his bench into the game, and the result was a deficit of 20 points in a matter of minutes. This is not successful basketball, and Sacramento must display a collective winning mentality tonight.
Catch these division rivals go head-to-head at 7PM PT, available on League Pass.