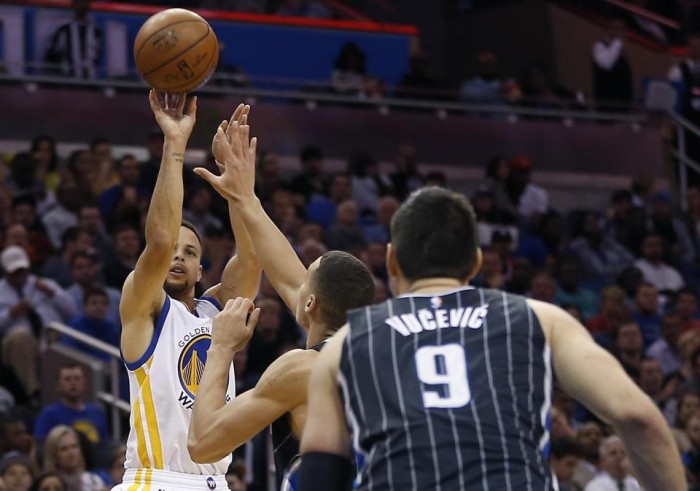 Nowadays, breaking records comes around as easily as wins for the Golden State Warriors and their players. Last night, during a 130-114 win over the Orlando Magic, current MVP Stephen Curry scored from beyond the arc for the 128th consecutive game, breaking the record set by versatile Atlanta Hawks man Kyle Korver.
The Warriors are on course to break the 20-year long record of wins for an NBA season, which was set by the legendary Chicago Bulls side of 1995/96, when they ended 72-10. Curry helped guide the Warriors to a record-breaking 22 straight wins at the start of the season, whilst he also became the first player since Michael Jordan during the 1989/90 season to score 118 points during the first three games.
Previous Record
Kyle Korver set the record for three-pointers scored in consecutive games back in 2014, whilst playing for his current team, the Atlanta Hawks. The former Creighton Bluejay scored from beyond the arc in each of the final 73 games of the 2012/13 season, which at that time, was the fourth best in NBA history.
Korver overtook the record set by Dana Barros on December 6th, 2013, scoring a three pointer for the 90th straight game. The streak continued until March 2014, eventually ending after 127 games.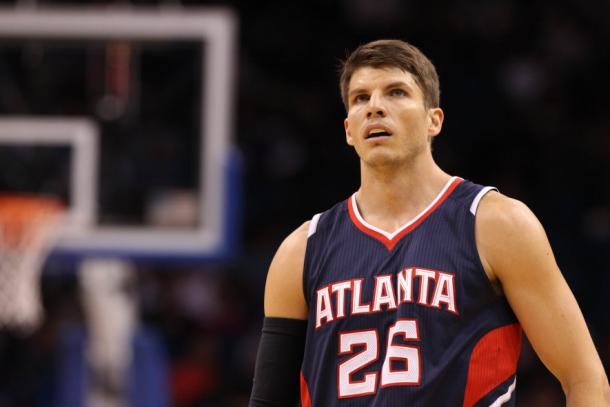 On The Night
Curry scored more than 50 for the third game this season in the win over the Magic, but more importantly, shot 10 three-pointers - including a buzzer-beater from near the half-court line. The victory saw the Warriors sit at an impressive 52 wins after 57 games, another NBA record. Curry also grabbed seven rebounds, all of them defensive, as well as notching up eight assists.
On scoring his buzzer-beating shot, the point guard said:
"That really isn't supposed to happen, I made a bunch of threes in the third quarter and then finished with that one. It was really funny to me."
Curry's Stats
Predictably, Curry is the runaway leader at the top of the average scoring charts, being the only player to average more than 30, thanks to his return of 30.4 points per game.
The 27-year is the NBA's 10th best assister per game on average, with 6.7 per game. Curry is third in the NBA with regards to three-point conversion, with 45.3 percent.
Over the course of his three-point scoring streak, Curry has scored 533 shots from deep, 224 of those have been unassisted.