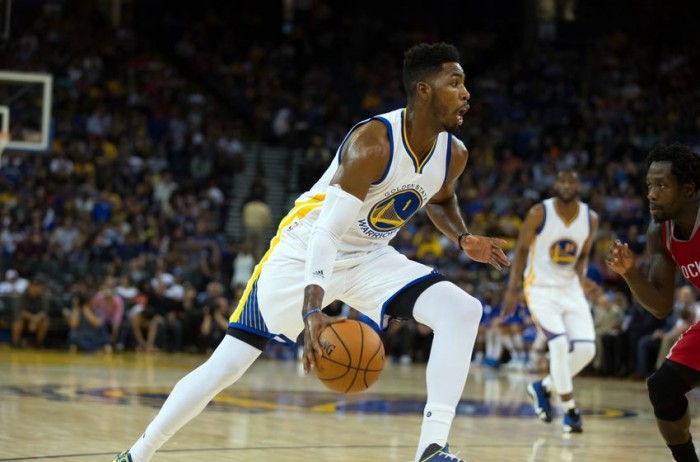 The Toronto Raptors have waived former No. 1 overall pick Anthony Bennett in a move that opens up a roster spot to allow the team to sign Jason Thompson.
Raptors Say Good-Bye To Bennett
Bennett, age 22, was picked up by Toronto this offseason shortly after being bought out by the Minnesota Timberwolves. The Canadian-native did not show much in his short stint in Toronto. Bennett saw the floor in just 19 games this season in which he played just 4.4 minutes averaging 1.5 points and 0.9 rebounds.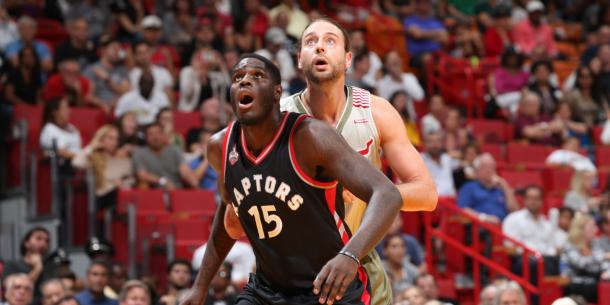 Thompson Provides Depth At PF
Thompson adds to Toronto's frontcourt depth, which the team lacks at the power forward spot. 35-year-old Luis Scola has been the Raptors' starter this season; and while the veteran got off to very good start offensively, Scola has hit a bit of a wall since the new year. With Scola being the slow defender that he is, it is clear that Toronto needs some help at that position. Patrick Patterson has had an up and down season but appears to have found his stride. Many want the Raptors to move Patterson to that starting position. Either way, Thompson adds depth to this roster.
Thompson is known for his high activity level on both ends of the floor which fits nicely with Toronto, especially defensively. Offensively, the six-foot-eleven forward has a nice enough shooting stroke to knock down a couple of short to mid range shots to keep the defense honest. He is not going to provide elite post moves or any offensive fire-power but Thompson is the kind of player that you like to have on your side because of his relentless effort.
Thompson is by no means the answer to Toronto's frontcourt problem, but he provides a solid third option in the case of an injury and may even earn himself a spot in the rotation. Nothing is set in stone, obviously, as the 29-year-old just signed with the team.
Career Overview
Thompson was selected by the Sacramento Kings with the 12th overall pick in the 2008 NBA Draft and had a promising start to his career. In just his second season in the NBA, Thompson averaged 12.5 points and 8.5 rebounds in over 31 minutes of action per game for the Kings. He appeared to be a solid piece moving forward but, unfortunately for Thompson, that season would be the peak of his career. Thompson's numbers slowly declined, season by season, and the big man was traded twice this past summer finding himself as a member of the Golden State Warriors when everything was said and done.
Playing on one of the greatest basketball teams of all-time, Thompson saw limited playing time while playing in the Bay Area. The New-Jersey native appeared in 28 games for the Warriors this season playing 6.4 minutes per game and recording 2.1 points and 1.9 rebounds.
On February 22nd, Thompson was waived by the Warriors to make room for veteran center Anderson Varejao. The Raptors were able to acquire Thompson one week later making him eligible for the post-season as he signed prior to March 1st.