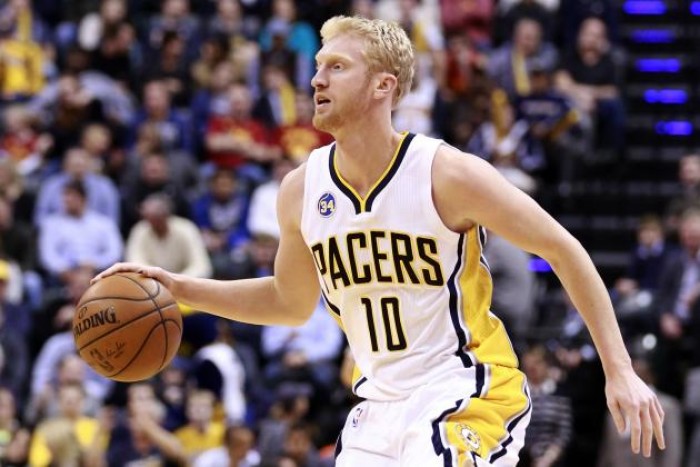 It was officially announced on Thursday afternoon that the Indiana Pacers had reached a buyout with Chase Budinger. A buyout with Budinger creates a roster sport for Ty Lawson, with whom the Pacers have reportedly reached a deal. The Budinger buyout was first reported by Sean Deveney, writer for Sporting News. Budinger is expected to dress for the Pacers on Friday night when they visit the Charlotte Hornets, which is expected to be Budinger's last game as an Indiana Pacers player. Budinger may be needed Friday night knowing that C.J. Miles is still out with a sore left calf for the Pacers.
Budinger Has Up And Down Season
Chase Budinger started the season in the rotation coming off the bench in just about every game for the Indiana Pacers. Budinger was originally coming off the bench for Paul George. Budinger then suddenly fell out of the rotation for a while, and around the trade deadline Budinger was among the players the Pacers were reportedly shopping. Budinger has played some quality minutes for the Pacers this week, appearing in the games against the Cleveland Cavaliers and also appearing in last night's game against the Milwaukee Bucks. Budinger averaged 4.5 points per game in his time with the Pacers this season.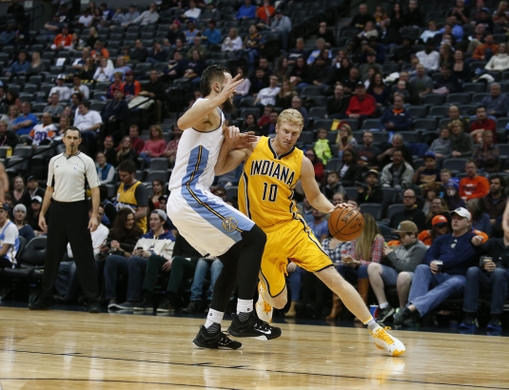 Where Will Budinger Go Next?
Candace Buckner, writer for IndyStar reported that the Phoenix Suns are the leading contenders to land Budinger. The Suns would be an ideal fit for Budinger. He didn't get to play much in Indiana which was mainly because of the fact that the Pacers have depth at the small forward position.
Roster Spot Opens Up
With the buyout agreement with Budinger, that opens up a roster spot. The Pacers agreed to a deal Thursday night with Ty Lawson not long after they announced the buyout. Lawson agreed to a buyout with the Houston Rockets. Lawson is reportedly expected to join the Indiana Pacers on Sunday.