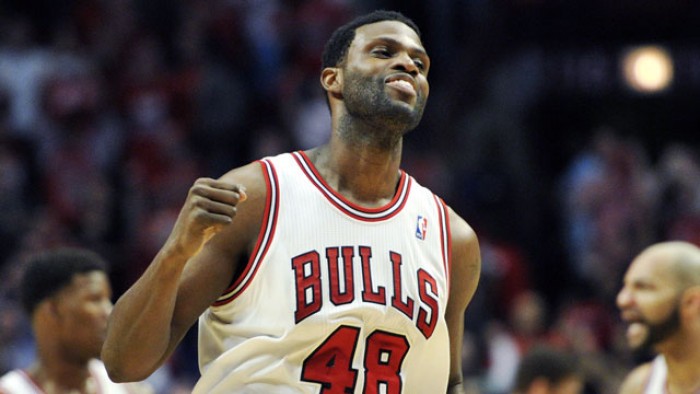 The Oklahoma City Thunder announced on Saturday that they have signed the experienced center Nazr Mohammed, having previously looked to fill their open roster slot. The 38-year-old will provide great locker room presence for the Thunder, who are currently on a poor run of just four wins of their last 10 games. The contract will see him stay with the Thunder until the end of the season. He was part of the Oklahoma City team who won the Western Conference in 2012.
Having not played in the NBA this season, Mohammed announced his retirement in October, but reversed that decision this month in order to sign for a new team.
Following his initial decision to retire, the 17-year NBA veteran blogged:
"So, if I'm really being honest with myself, I want to play basketball, but if I had to sign today or tomorrow, the answer would be "No!!" I look at it like this: I'm not willing to play the role that I'll be needed for right now, which is to provide veteran leadership, a locker room presence, insurance in case someone gets hurt, etc. In a few months, if the right team that has an identity and a need for what I bring calls me, then maybe."
Previous Stint in OKC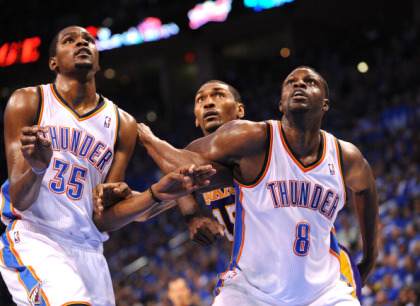 Mohammed joined the Thunder as a reserve center in February 2011 in a trade that saw D.J. White and Morris Peterson sent to the then Charlotte Bobcats. He played 24 games, starting seven, over the remainder of the regular season.
He helped OKC to the NBA finals the following year, but started just once in 63 regular season appearances. He averaged 4.8 points a game across the 18 months.
Career History
Mohammed was selected as the 29th pick of the first round of the 1998 NBA draft before being traded to the Philadelphia 76ers. He spend three years with the Sixers before joining the Atlanta Hawks in 2001. In his debut season with the Hawks, he scored 12.3 points per game, his career-high mark. He played for the New York Knicks between 2003 and 2005 before joining the San Antonio Spurs half way through the season.
He was part of the starting five for the Spurs, and alongside the legendary Tim Duncan, won the 2005 NBA Championship. He went on to spend two seasons with the Detroit Pistons, and a further four with the Charlotte Bobcats, before eventually joining the Thunder in 2011. He then spent three seasons with the Chicago Bulls, re-signing for them twice, before leaving in 2015.
He has averaged 5.8 points and 4.7 rebounds for his career, and played exactly 1000 regular season games.