In a final score that perhaps no one could have foreseen, the defending champion Golden State Warriors suffered their sixth loss of the regular season to the lowly Los Angeles Lakers 112-95, with the Lakers earning just their 13th win in commanding fashion. As the splash brothers of Stephen Curry and Klay Thompson combined for just 1-18 from behind the three-point line, ultimately the Warriors were outplayed and outmatched. With a poor shooting outing from Curry and Thompson and a 20 turnover performance from the team, seven of which came at the hands of Draymond Green, Golden State needs a confident win tonight to get back on track.
The Orlando Magic must also bounce back from a disappointing loss, falling to the Phoenix Suns 102-84 last Friday. A win tonight over Golden State holds much value, not just by improving their regular season record, but as a confidence boost that is much needed to close out the second-half of the regular season. In their first matchup this season, the Warriors came out on top 130-114. Look for each team to bring matching intensity for tonight's meeting.
Orlando: Momentum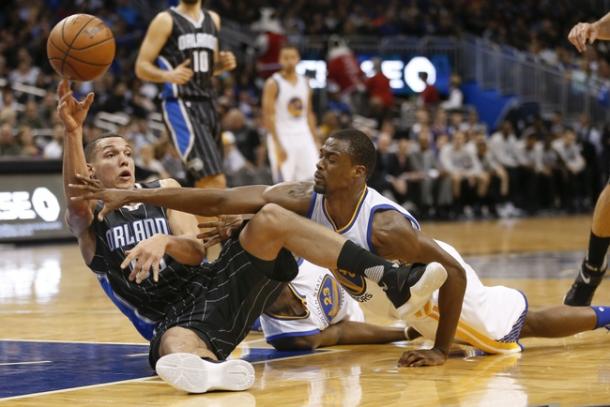 It can be argued that the momentum is strongly in the Magic's favor as they go head-to-head with the Warriors Monday night. As Golden State fell to Los Angeles Sunday night, it showed the league that the Warriors are in no way perfect or unbeatable. They have their bad nights and sloppy performances and if they do, opposing teams must take advantage. Whether or not they provide a much better performance on Monday remains to be seen, but an opportunity lies ahead of the Magic, and they must seize that opportunity. With the Lakers showing that any team is capable of knocking off the defending champs, Orlando must use that momentum and underdog mentality to possibly pull off another upset at Oracle Arena tonight.
Golden State: Focus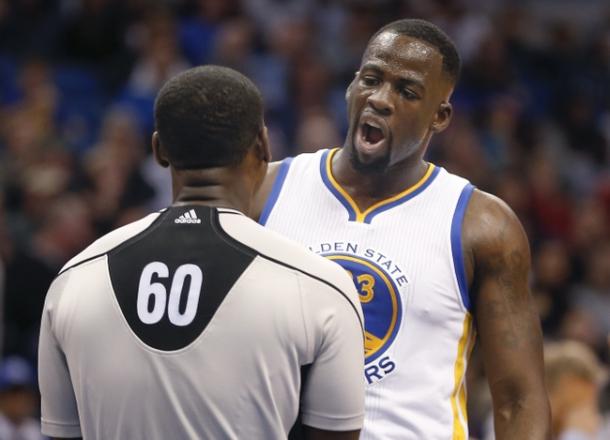 It may be strange to think that the priority for the reigning NBA champions is to focus, but that is exactly the case. The Warriors have a target on their back and an added weight on their shoulders with the possibility of breaking the record for regular season wins looming over them. But Coach Steve Kerr was frank and offered the reason for the Warriors' poor performance against the Lakers in a somewhat humorous comment:
"We looked like the Millenials tonight. We couldn't focus. We weren't ready. Zero attention span on either end."
Although coach Kerr made his comment in a somewhat loose tone, he is correct. Golden State looked unprepared and unfocused against the Lakers. Even though the discussion of their historic season will never go away completely, as a team they must focus and realize that to end this season they must take it one game at a time. The Warriors need to focus, starting tonight against the Magic.
The final meeting between these two teams takes place on NBA League Pass. Tip-off is set at approximately 7:30 PM PT.