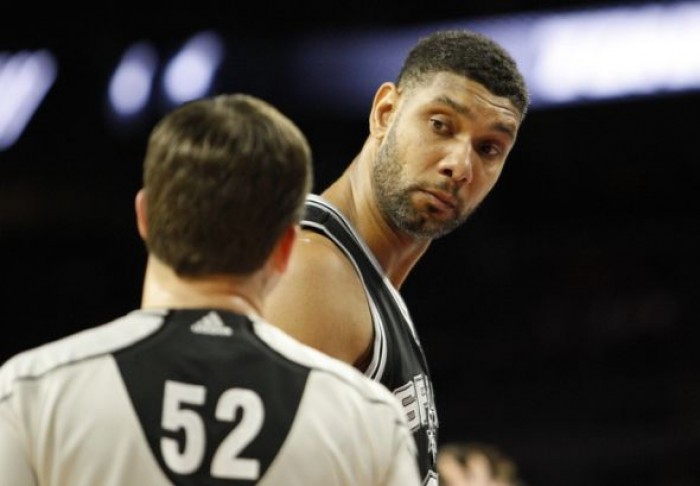 Tim Duncan may not be the player he once was, but the legendary center is still working his way up the all-time scoring list. The 39-year-old's six-point performance during Tuesday's 108-97 win over the Los Angeles Clippers was enough to surpass Boston Celtics legend John Havlicek, who retired in 1978.
The moment didn't come in a spectacular fashion. Duncan scored a one-touch put back, following teammate Tony Parker's drive and miss.
The future hall-of-Famer recently became part of an elite club, as he grabbed his 15,000th rebound in a game against the Chicago Bulls. Duncan became just the sixth player in NBA history to be in the top 15 on the all-time scoring list, and the top 10 all-time rebounding list. Duncan became part of a prestigious group including: Wilt Chamberlain, Kareem Abdul-Jabbar, Elvin Hayes, Moses Malone and Karl Malone.
"Just seeing my name with some of the guys that are up there, it's impressive," Duncan said. It's amazing, a lot of fun to see that, but even bigger than that just the game all around for us tonight [was] another good win here at home against a good team. We're moving on from there" (Quote Courtesy of ESPN).
Duncan's Final Position?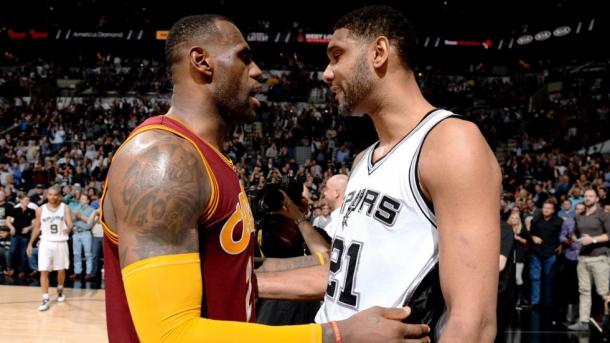 The Duncan's move up to 14th sits him behind LeBron James on the all-time scoring list. With the James continuing to rise up the list, you have to look to the 12th spot for Duncan's next realistic target.
The retired, Dominique Wilkins sits 12th, therefore he is next in the center's sights. Wilkins is sitting a couple of hundred points ahead of Duncan with a total of 26,668. However, with Duncan only having scored around 400 points in total this season, it would likely require a 20th season for him to reach the nine-time NBA All-Star's total.
Stats this season
Duncan may of averaged around 18 points per game over the course of his entire career, but the center has scored just 8.5 per game this year. On top of this, the Spurs legend has grabbed 2.8 assists, and 7.4 rebounds per game, off an average 25.1 minutes of play.
The Spurs boast a 57-10 record, and are one of the best defensive teams in the league. If this turns out to be Duncan's final year, the Spurs have the talent to send him out the right way. The Spurs will have to get past the Golden State Warriors, and that's no easy task, then they can have a real shot at their sixth NBA championship.