 The Indiana Pacers were able to get a pivotal win on Sunday night at home against the Houston Rockets, 104-101. This was a huge win for the Pacers as they tend to struggle on the second night of back-to-back games. They were able to bounce back on the second night of this back-to-back and fight off the Rockets late game push to get the close victory.
Game Overview
The Pacers were able to maintain a lead throughout basically the entire game, which ultimately helped their confidence down the wire. This was good to see as the Pacers always seem to struggle towards the end of games.
Paul George and Monta Ellis both had a very good game as they ultimately led the Pacers to victory. George led the Pacers with 25 points and 11 rebounds. Ellis contributed 23 points and seven assists. Ian Mahinmi also stepped up big time for the Pacers as he pitched in 19 points and 11 rebounds.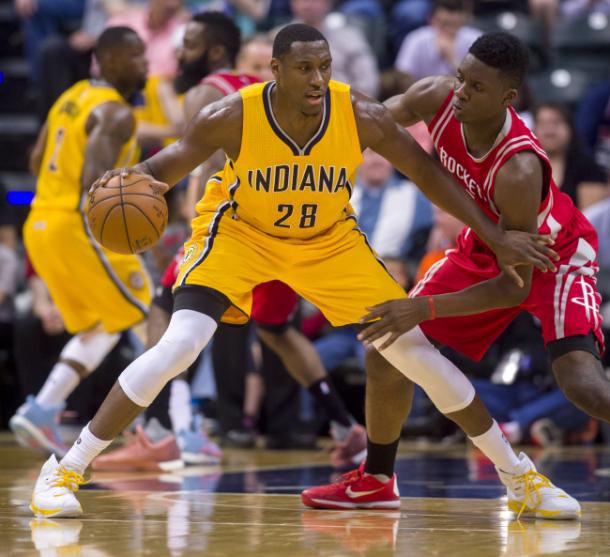 For the Houston Rockets, James Harden did most of their scoring. Harden scored a game-high 34 points and also had eight rebounds and eight assists. Dwight Howard was able to record a double-double for the Rockets as he scored 11 points and also grabbed 10 rebounds.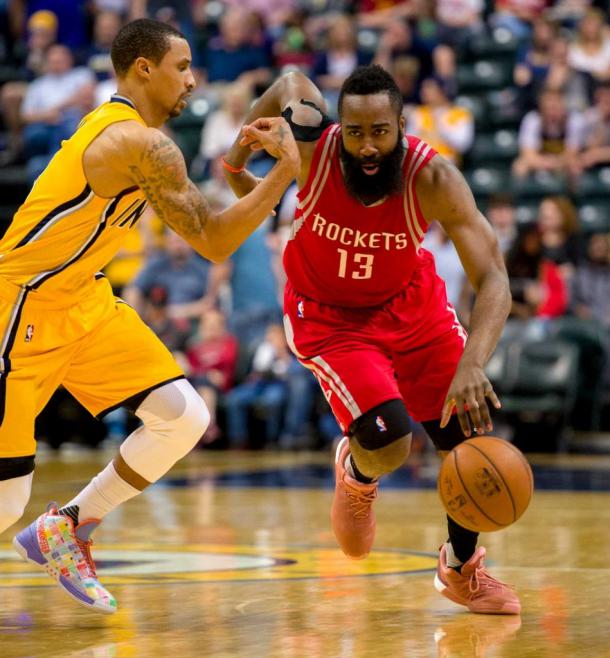 Big Game For The Standings
After losing last night to the Brooklyn Nets, the Pacers knew they had to win on Sunday night against a very hungry Houston Rockets team. The Pacers hold the seventh seed as of now. Therefore, if the playoffs were to start today, the Indiana Pacers would face off with the second seeded Toronto Raptors. Kyle Lowry and DeMar DeRozan would be a tough challenge for the Pacers in the playoffs, so trying to improve their seeding over the last couple weeks of the season is pivotal.
However, it was also a huge game for the Houston Rockets as they are also fighting for a playoff spot. With the loss to the Pacers, the Rockets are now in a tie for the seventh seed with the Utah Jazz.
Looking Ahead
The Indiana Pacers will have another big home game on Tuesday night as they host the Chicago Bulls. The Bulls have recently slipped out of a playoff spot and are looking to fight their way back in. While they haven't been playing good basketball as of late, the Pacers need to be prepared for a fight against the Bulls. With it being a rivalry game, Chicago will want to grab a win in Indianapolis even more.
The Bulls are only 2.5 games back of the seventh seeded Pacers. Look for a battle in Indianapolis on Tuesday night.