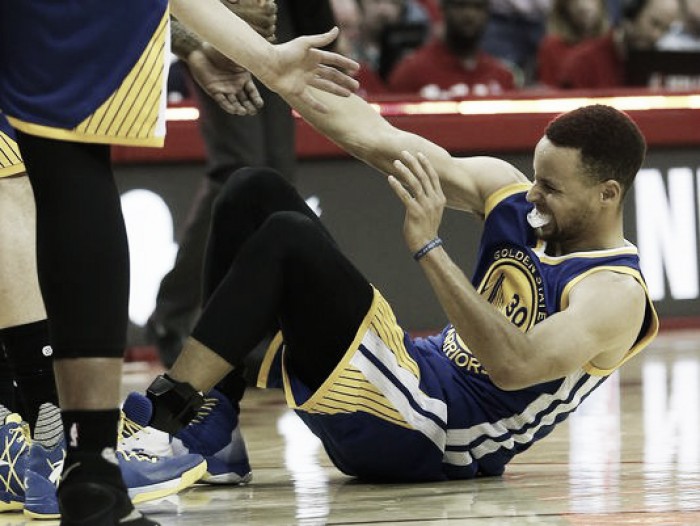 The Golden State Warriors and all their fans can breath a sigh of relief… for now. Star point guard Stephen Curry will miss at least the next two weeks with a Grade 1 MCL sprain. In two weeks, he'll be reevaluated to see if he's good to go. This is the second injury scare that Steph Curry has had already in the first round of the playoffs against the Houston Rockets.
The 2015 MVP hurt his ankle in Game 1 and as a precaution, was kept out of Games 2 and 3 as well, with the Warriors going 1-1 in those two games he sat out. In Game 4, he awkwardly slipped on a wet spot trying to guard Trevor Ariza. Curry grabbed his knee while on the floor and limped to the locker room. He tried coming back after halftime and tried to move laterally, but it was to no avail for him as he shook his head toward the bench before heading back to the locker room.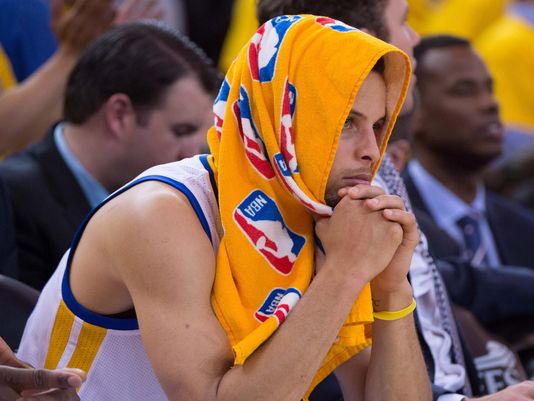 Warriors GM speaks
Golden State Warriors general manager Bob Myers said that, it was generally good news finding out it was only a Grade 1 MCL sprain. Myers was with Curry at the MRI and both were pleased with the outcome.
Myers added, "We said two weeks, but that's no guarantee that it will be in two weeks, might be after two weeks, might be before. But I think it will be somewhere in that range, hopefully."
Warriors' Outlook
The Golden State Warriors are currently up three games to one over the Houston Rockets. Game 5 is set to be in Oracle Arena on Wednesday. Should the Warriors wrap up the series, they will face the winner of Los Angeles Clippers-Portland Trail Blazers series. That Western Conference Semifinal series is set to begin on May 1 should the Warriors and the winner of the Clippers-Trail Blazers series wrap up their respective series' in under seven games. Should one or both series' go seven games, the series will begin May 3.