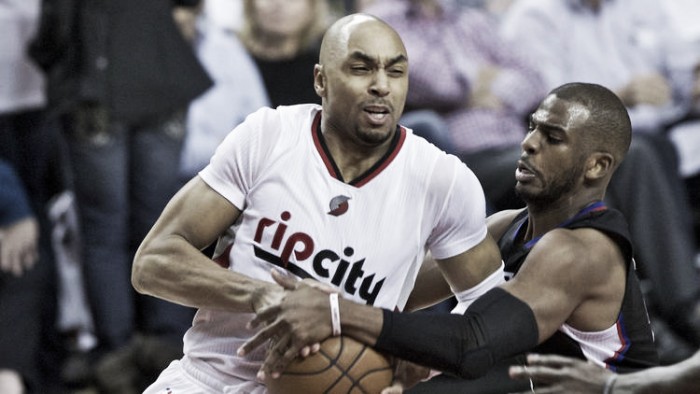 It's a gloomy world for the Los Angeles Clippers right now. After hanging tough for the majority of Game 4, injuries to star players Chris Paul and Blake Griffin hampered the Clippers' chance at mounting a comeback to win. In what was an ugly game throughout, this game screamed for each teams' star players to take over. However, the likes of Damian Lillard and C.J. McCollum were available for the Portland Trail Blazers while it was down to the role players for the Clippers.
Chris Paul broke his hand in the middle of the third quarter while guarding Gerald Henderson. The star point guard was trying to go after the ball, but his hand appeared to get stuck in the back of Henderson's jersey while going for the steal. That resulted in a fracture in his third metacarpal in his shooting hand.
As if matters couldn't get any worse for Lob City, star forward Blake Griffin left the game in the fourth quarter with a sore left quadriceps. This is a nightmare situation for the Clippers as it was Griffin's left quadricep injury earlier this season which cost him three months of the season. The Clippers lost Game 4 in Portland 98-84, which leveled the series at 2-2.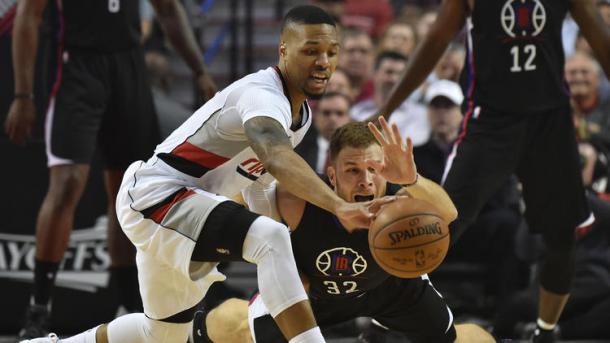 Coach Doc Rivers Speaks on the Injuries
After the game, Clippers head coach Doc Rivers spoke on Paul's injury, "It obviously doesn't look very good for him. For this to happen to him, he's a very emotional guy…. The whole team was in the training room. It's nice in that way, but the reality is you don't have Chris Paul."
He followed that up by talking about Blake Griffin's injury, "It doesn't look great for him either."
Paul is set to get x-rays, but the initial diagnosis does not look too hot. Team sources have said that Paul's injury will take three to six weeks for recovery and will most likely need surgery while Griffin's injury will be looked at on a day-to-day basis.