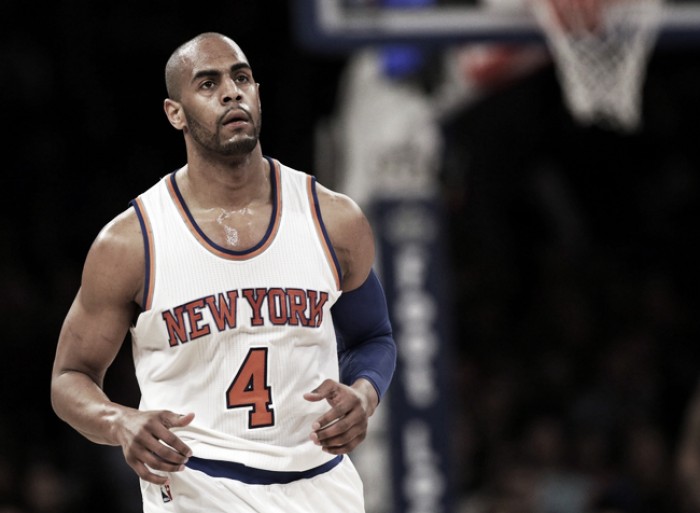 Ian Begley of ESPN confirms that both Arron Afflalo and Derrick Williams will opt out of their player options with the New York Knicks. The rising salary cap is a pretty convincing reason to decline their deals in pursuit of bigger bucks, and the Knicks organization is probably not complaining. They will potentially have more than $30 million to spend on free-agents beginning July 1.
Arron Afflalo's riff with Kurt Rambis
Afflalo was expected to decline his $8 million player option following an odd rift with former head coach Kurt Rambis during the latter half of the season when Rambis decided Afflalo was better suited for a sixth man role. Afflalo was completely puzzled and taken aback by this demotion to the bench, while Rambis told the media a conversation had taken place between them. The miscommunication and a shot to his confidence were more than enough to send Afflalo in an opposite direction. Newly hired head coach Jeff Hornacek also foreshadowed Afflalo's decision earlier in June, explaining that Afflalo would probably want to "see what's out there."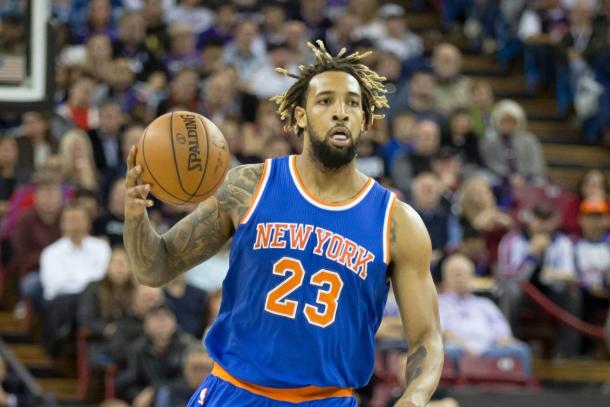 The 30-year-old swingman produced solid numbers in his short tenure for the Knicks, averaging 12.8 points per game and shooting 38.2% from three-point range, but he didn't exactly look like the "elite two-guard" he called himself following the demotion, especially not on the defensive end. Iso-ball should now be a thing of the past for the Knicks, and there were often times this past season that Afflalo seemed to dictate otherwise.
Derrick Williams expressed desire to remain with Knicks
Williams' decision to decline his $4.6 million player option, on the other hand, comes as more of a surprise considering he expressed a desire to remain with the Knicks, and was very well-received by the fans. Though Williams has never quite lived up to being a second overall draft pick, he certainly provided an offensive spark coming off the bench for the Knicks, and often made highlight reels with his monster dunks. He averaged 9.3 points in his backup role and shot better than 50% from the field; he will likely draw interest from other teams looking to improve their frontcourt.
The Knicks do not have a draft pick this year, so what President Phil Jackson does in free agency and/or via trade will be essential for the Knicks rebuilding process. The backcourt is in need of a massive upgrade, and potential free-agents to fill the PG position include Mike Conley and Rajon Rondo. It has also been rumored that the Knicks have expressed interest in trading for the Chicago Bulls' guard Derrick Rose. Only time will tell what tricks Phil Jackson has up his sleeve this time around.