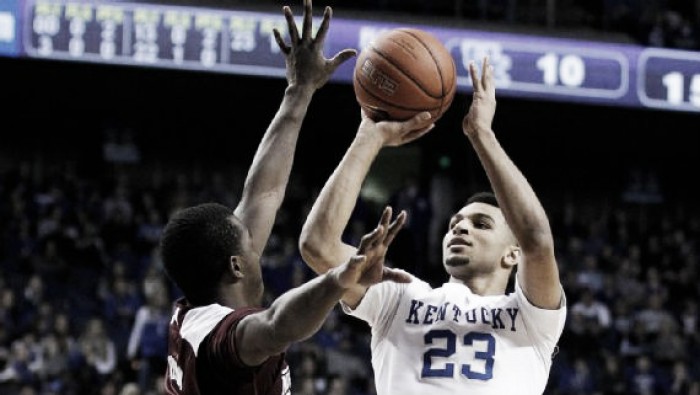 In a recent conference call, Kentucky Wildcats basketball coach John Calipari said that guard Jamal Murray, who has entered his name into this week's NBA Draft, wants to be drafted by the Minnesota Timberwolves with the 5th overall pick.
Murray wants to play in Minnesota
"I'm saying this to you and no one else. He loves Minnesota," Calipari said, according to ESPN. "As a matter of fact, that's where he'd like to go."
"He looked at that situation and said 'They need me and I'd love to be there. He's met Karl (Anthony-Towns) and knows what a great kid he is. I'm not saying Thibs (Head coach Tom Thibodeau), has to take him, but I know that's what Jamal likes, that situation. The young guys and what they have and what he'd add to that team."
Calipari also praises new coach Tom Thibodeau
Calipari didn't stop there, as he also had praise for the newly appointed head coach Tom Thibodeau, as he said "Thibodeau and I are great friends. He helped my career, helped me basketball-wise and every other way. I'm a big fan of Thibs."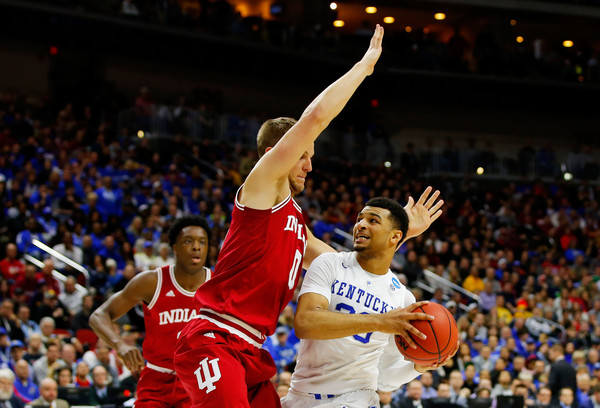 Would Murray fit in Minnesota?
Murray played just one season at Kentucky, where he averaged 20 points and 5.2 rebounds for the Wildcats. His size is definitely a plus, as he is 6-5, 201 pounds. He can hit a three-point shot, and has no issues attacking the rim, something that the Timberwolves have lacked recently.
Chad Ford of ESPN is high on him, as he said "Murray will go three to seven. He's got a pretty narrow range right now. He's in the mix literally with every single one of those teams with maybe the exception of the Suns. The Celtics are looking at him at three, Wolves are looking at him at five, Pelicans like him at six.
"Denver even likes him at seven as a nice backcourt mate to Emmanuel Mudiay. … I think it's going to come down more to team need than it is necessarily on ranking talent. I think as far as talent goes, Murray has the ability to be the best perimeter scorer in this draft. I think that he's going to be a 20-point per game scorer in the NBA and one of the best shooters in this draft. Defensively, I think the concerns are there."
The Wolves have also been shopping the pick, as rumor has it that the Chicago Bulls have contacted them about it. The Wolves would probably want a veteran, possibly guard Jimmy Butler from the Chicago Bulls.