 Miami Heat All-Star Dwyane Wade is open to playing for another team next season. According to Brian Windhorst of ESPN, initial contract negotiations have stalled, and Wade is "preparing to field outside offers when free agency opens on Friday". However, other general managers remain skeptical of the Chicago native's desire to leave South Beach. From the ESPN.com article: "Sources told ESPN.com that Wade's representatives have made it known to multiple teams over the past several days that he will be on the market. Some teams have been skeptical, wondering whether Wade would seriously consider leaving the franchise where he has played 13 seasons and won three titles."
Wade came into this offseason hoping for painless negotiations. "I hope that everything is quiet and works out the way I want it to," Wade said. "But I have no control over that, as much as people might think. It's a lot of moving parts in free agency. I'm not worried about it."
A star on the decline
The Heat selected Wade fifth overall in the 2003 NBA Draft. Wade has made the All-Star team every season except his rookie campaign. The 34-year old has averaged 23.7 points, 5.8 assists, 4.8 rebounds, and 1.7 steals for his career, all in Miami. Wade has finished with a player efficiency rating of 20 or better every season since his second. Wade has declined over the past couple of seasons. Last season marked the first time since 2010-2011 that Wade played in more than 70 games and injuries have sapped a lot of his athleticism. Last year, the former Marquette standout averaged 19 points per game, 4.6 dimes, 4.1 boards. However, his 45 percent field goal percentage was the lowest since his rookie season and was less efficient the further away he was from the basket.
The future for Wade and the Heat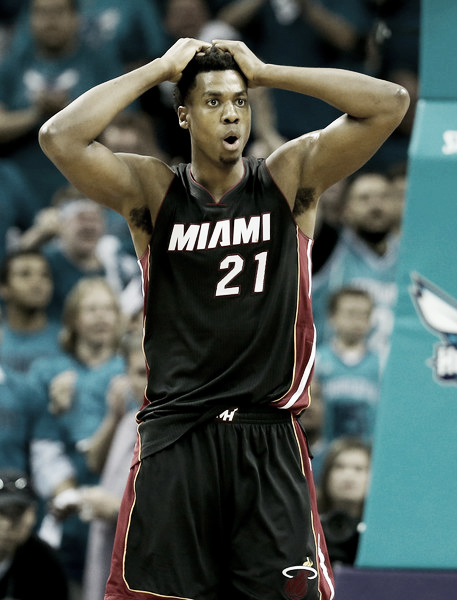 That said, Wade is still a good player who plenty of teams will pursue if he is serious about testing the market. Wade shouldn't expect a long term deal given his age and health concerns, The Heat have about $40 million in cap space with Wade, Hassan Whiteside and Luol Deng set to become free agents. With fellow All-Star Chris Bosh and former Most Improved Player Goran Dragic signed long-term, Miami looks to improve on a 48-34 season and a second round loss to the Toronto Raptors.