 In a quick, and surprising turn of events, Dwyane Wade has agreed to a deal with the Chicago Bulls, signing a two-year, 47-million dollar contract.
It was reported last week that Wade was open to testing free agency, as contract talks between himself and the Miami Heat came to a grinding halt. The three-time NBA champions were reportedly keen to only offer their talisman a 40-million-dollar deal, whilst Wade wanted 50.
The Denver Nuggets were open to offering the 34-year-old the money he desired, but the 12-time NBA All-Star has instead opted to sign with his hometown franchise.
Leaving with a legacy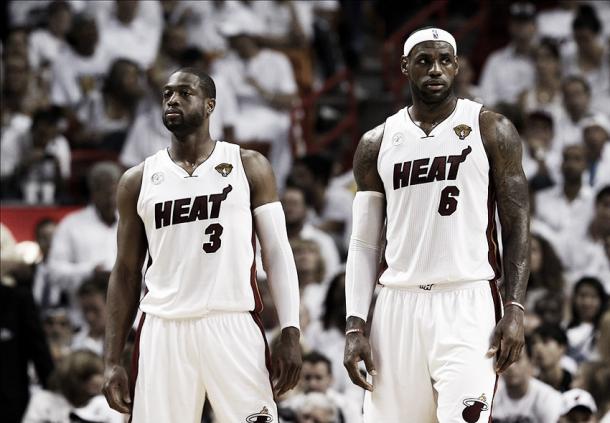 Despite friction with Pat Riley being one of the main reasons why Wade opted to move, he'll still leave the franchise as a legend. The shooting guard is the Heat's all-time leading point scorer with 20,221, having averaged 23.7 points across his 13 years in the NBA.
A future Hall-of-Famer, Wade has been a part of the Heat's three championship titles across the last decade, as well as being part of the famous "Big three" which won four consecutive conference titles.
The 34-year-old has led the league in scoring once, in 2009, whilst also being named in the All-NBA First Team on two occasions.
Despite being past his peak, the six-foot-four guard has still carried the franchise following the departure of LeBron James, helping his side reach the Eastern Conference semifinals in the 2016 NBA Playoffs.
Regardless of his age, Wade has still put up decent numbers for Miami, converting around 45 percent of his attempted field goals whilst also sinking just shy of 80 percent of his free throws during the 2015/16 regular season.
The new-look Chicago Bulls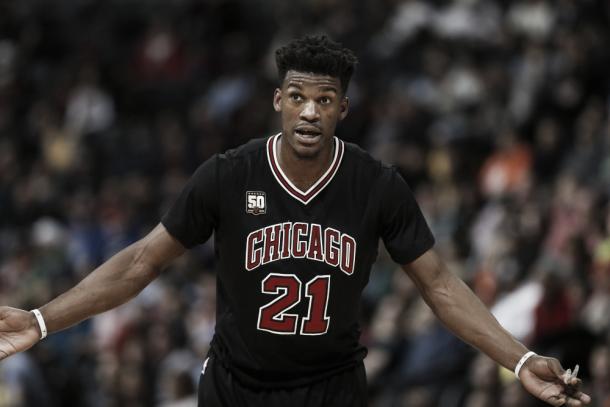 Following an indifferent 2015/16 campaign which saw the Bulls finish ninth in the Eastern Conference, the franchise was linked with shopping a host of their big-name players.
Jimmy Butler was heavily linked with moves to the Los Angeles Lakers and the Boston Celtics, but could now lead a revitalized starting-five forward.
The Bulls traded their former MVP-winning point guard Derrick Rose on draft night, in a deal which also involved Justin Holiday, Robin Lopez, Jose Calderon and Jerian Grant.
The six-time NBA Champions also let Joakim Noah head for free agency, following his fallout from the starting line-up over the past year.
The Bulls have since acquired Rajon Rondo from the Sacramento Kings on a two-year deal, with the point guard having led the league in assists during last year's regular season. The former Celtics man will now form an unlikely backcourt partnership with Wade, in a heavily shaken-up Bulls side.