 Milwaukee Bucks fans enjoyed a pretty good end to the week just gone, as the news broke that their main man Giannis Antetokounmpo had agreed to a new deal with the Wisconsin-based franchise.
The Greak Freak is set to earn $100 million over the next four years, having committed to the 1971 NBA champions until 2020.
Antetokounmpo signs for just under a max contract, which doesn't seem to be a coincidence. The free cap space will reportedly be used to help tie up the remainder of the side's young core.
The 21-year-old has emerged as one of the league's most versatile young players and already boasts three years of NBA experience despite his tender age.
The Bucks begin their quest to reach the playoffs once again on October 26th, as they host the Charlotte Hornets in their season-opener.
Leading the franchise forward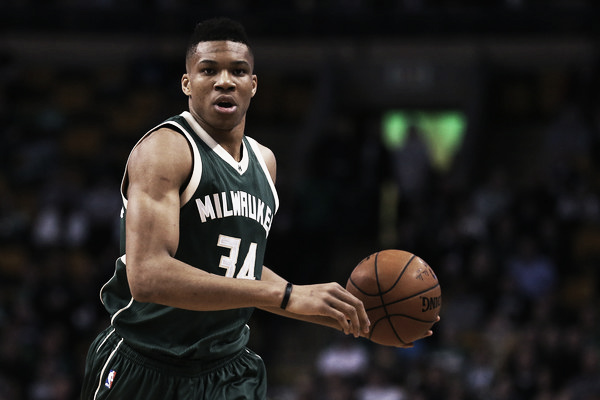 Having originally played as a small forward, the Greak Freak looks set to deployed as a point guard in the upcoming season, despite his six-foot-eleven frame.
The versatile man became the youngest player in Bucks history to record a triple-double in a single game in a matchup against the Los Angeles Lakers​ just after the All-Star break, which started a hot-streak which saw him end the season with five triple-doubles, the most a Milwaukee player has recorded in a single campaign.
The 21-year-old ended the season with career high averages in points, rebounds, minutes, games started, assists, steals, blocks and shots converted, despite the side finishing 12th in the Eastern Conference.
What's more, the youngster is proving himself to be pretty hard-wearing in the big league too, having only missed eight games since his drafting in 2013.
The Bucks possess a talented young core which is only stronger with the addition of draft pick Thon Maker, whilst Jabari Parker will hope to add to his 14.1 point average from last season.
For even the oldest Bucks fan, the days of Kareem Abdul-Jabbar and the 1971 championship will seem like a lifetime ago, but with Antetokounmpo as the driving force for years to come, the future looks bright.