The Atlanta Hawks have agreed to a contract extension with point guard Dennis Schroder, according to a social media post from Schroder that showed him signing the new deal with Hawks GM Wes Wilcox. Rumor has it that the deal is a four-year extension that will last through the 2020-21 season, and is reported to be worth $70 million.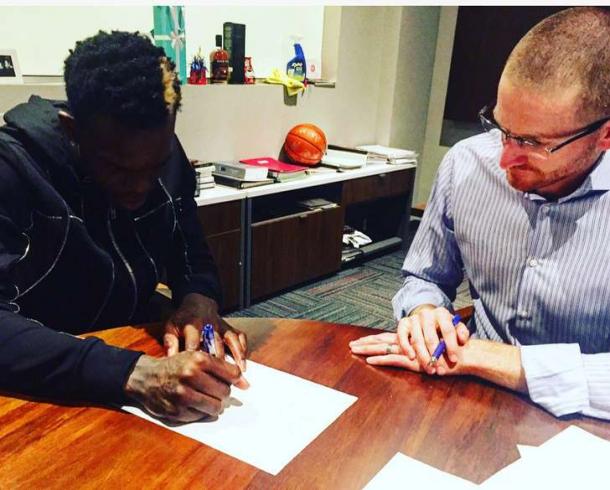 The deal was struck just days before the Oct. 31 deadline for the sides to reach an extension. If it hadn't been reached before then, Schroder would have been a restricted free agent at the end of the season, but instead, he will stay in Atlanta, where he is presumed to be their point guard of the future.
Schroder showed promise in limited playing time
Schroder was the 17th overall pick in the 2013 NBA draft, but didn't see much playing time in his first season, but after showing flashes of brilliance in the little time that he saw the floor, he was the backup to longtime starter Jeff Teague, who was traded this past offseason, leaving Schroder as the heir apparent.
In his career, Schroder is averaging 18.3 minutes, 8.9 points, and 3.7 assists per game. His 2015-16 season was his best season, as he played in a career-high 80 games, averaging 20.3 minutes and a career-high 11.0 points per game for the Hawks.
While he has played in 206 career games, he has just 16 career starts. Atlanta head coach Mike Budenholzer doesn't seem worried about that, as he recently told the Atlanta Journal-Constitution that the team's commitment to Schroder was "the next logical step"
Despite being the apparent starter, Schroder isn't phased. "They say it's my team," He said recently. "I'm the point guard. For me, pressure is not really there because I've got so many guys who play on a (high) level. … I just try to do what I can to help the team win. Pressure is not there."