Two of the NBA's Texan teams will clash horns tonight, as the Houston Rockets will take the 200-mile journey to the AT&T Center. Their hosts are the San Antonio Spurs, who have already tasted defeat twice this season, despite having only lost 15 games in the entire 2015-16 campaign.
The Rockets meanwhile have begun the season 4-3, but have only played once at home, which they won. Mike D'Antoni's side have been one the league's top point-scorers so far this season, with their 108.9 average the fifth highest in the league.
Despite being one of the most notorious teams in the NBA for their defensive rigidity, the Spurs have conceded an average of 97.1 points so far this season.
Last Season's Matchups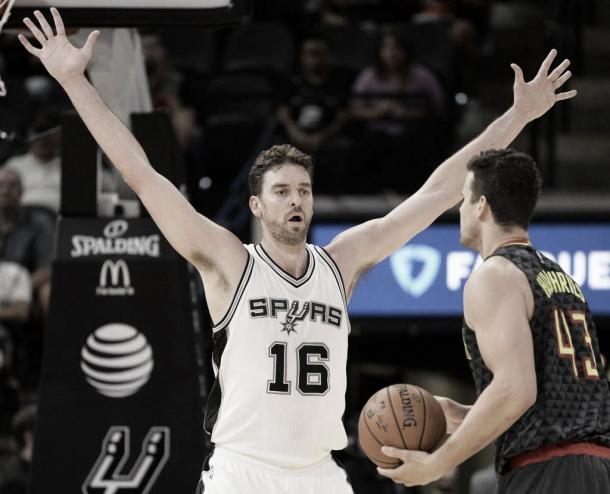 The two teams had the pleasure of battling it out four times last season, three of which fell in favor of the Spurs. Despite only beating the side once, it's still an impressive effort from the Rockets, with only the Oklahoma City Thunder and the Golden State Warriors able to beat the Texan side on more than one occasion.
Houston won the opener of last season's series 88-84, before the Spurs went on to win twice in January and once in February, with the scores 103-121, 99-130, and 104-94 respectively.
The Big Matchup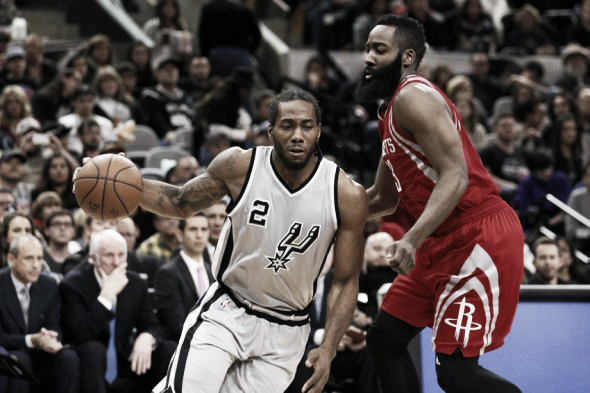 All eyes will be on the star men of the respective franchises tonight, with a lot of expectation on the shoulders of James Harden and Kawhi Leonard. 'Point' Harden has been a revelation so far this season for Houston, despite his highly-publicized defensive weaknesses.
The man with the beard has averaged 31.6 points per game this season but more importantly has coupled that with 12.7 assists and 7.1 rebounds. Harden has led his side in points-scoring in all games so far bar one, with Trevor Ariza shooting 27 against the Dallas Mavericks. The 31-year-old has averaged 11.7 points per game this season, whilst also grabbing just under two steals a match too.
Meanwhile, two-time Defensive Player of the Year Kawhi Leonard currently sits tied for seventh on this year's scoring charts - his average is 26.4 a game. With Tim Duncan having retired, the Spurs' new power trio is finished off with Pau Gasol and LaMarcus Aldridge.
The former has led the five-time NBA champions in rebounding in three of the last five games, whilst also averaging just under ten points per game. Aldridge meanwhile led his side in both scoring and boards in the Spurs' weekend loss to the Clippers, with 19 and six respectively.
Injuries
Danny Green has been listed as 'probable' for tonight's encounter, having previously been doubtful due to a quad injury. Point guard Tony Parker is doubtful with a knee injury. The Rockets boast a clean bill of health.
Tipoff is 9:30 p.m. E.T.