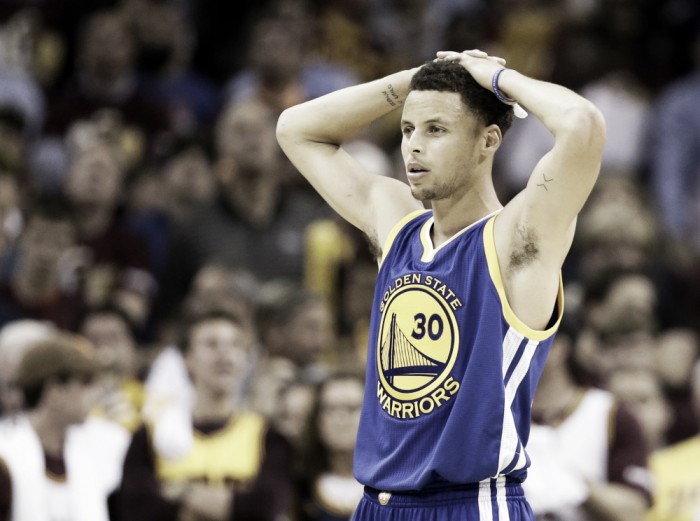 During an era of basketball where big men and power forwards are upping their three-point game, it seems baffling to think Stephen Curry's numbers could suffer. But the 28-year-old, winner of the last two MVP awards, has seen stats dwindle, despite the fact that the Golden State Warriors are well on course for a 65-win regular season.
The Chef shot an NBA-record 402 three-pointers last season, en route to a 73-9 year for the Oakland-based franchise.
However, the Warriors blew a 3-1 lead in the NBA Finals to LeBron James and his Cleveland Cavaliers side, which in turn saw a heavy shake-up of the Golden State's roster over the summer.
Curry's numbers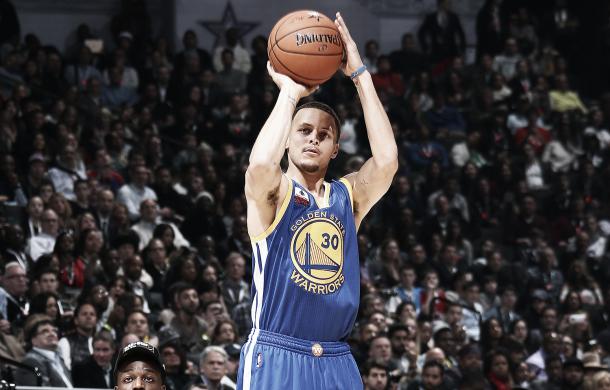 Last season the point guard was the league's top scorer, with an average of 30.1 points per game. However, this campaign the 28-year-old is averaging just 24.2, which comes from inconsistent matchups of 30-point and 15-point performances. What's more, Curry is currently averaging only a 40 percent three-point conversion rate, which is a career-low figure. Last season, the reigning MVP was averaging a league-high 45 percent.
Whilst it may not seem like a big hit, it means Curry is only converting 3.7 of 9.3 attempted threes, in comparison to the 5.1 of 11.2 he was sinking during the Warriors' 73-9 campaign.
Furthermore, his assist average this year of 5.9 per game is his lowest since his injury-ravaged 2011-12 season. His steals are also at a three-year low too.
But why?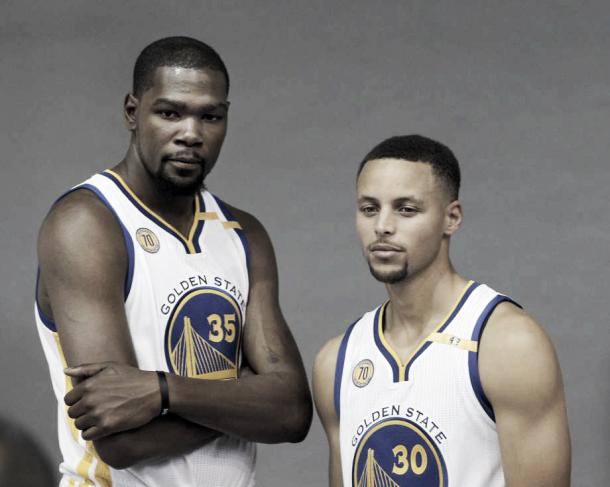 It's easy to point the finger in this situation, but one obvious reason is the arrival of Kevin Durant. Russell Westbrook is currently averaging an animalistic 31.3 points, 10.6 rebounds and 10.5 assists since KD's departure over the summer, having previously only ever averaged in the low 20's on the offense. Durant is leading Golden State in points (26.1), rebounds (8.8) and blocks (1.6) since arriving in the bay area.
However, both Klay Thompson and Draymond Green have barely taken a hit to their stats following the 2014 MVP's arrival, meaning blaming Durant alone could be a misfired claim.
Curry turns 29 before the regular season's end and could be over the hill in terms of his career peak. The unanimous MVP will still have years to give at the top of the game, but to suggest that last season was his peak wouldn't be an unrealistic hypothesis. Unlike your orthodox point guard, Curry's game focuses more on scoring that it does on an all-rounded and athletic style of play, meaning the looming age of 30 could see his game regress more.
What now for the Chef?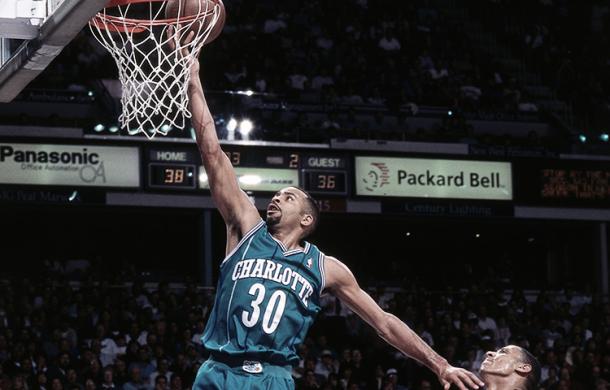 The 28-year-old's numbers couldn't have taken a hit at a more interesting time, with Curry facing his first free agency since hitting superstardom next summer. Curry signed a $44 million, four-year deal with the GSW's back in 2013, leaving those upstairs with plenty to discuss. The point guard himself failed to truly dismiss rumors that he could one day play for his hometown Charlotte Hornets, which would create a real buzz in the Eastern Conference.
Having snatched Durant for nothing, the Warriors would not want the same to happen to one of their own, meaning a trade before season's end is not as crazy as it may seem.
Much like Leicester City in the Premier League, the Warriors have well and truly hit their franchise peak with the 73 wins and 2015 championship, meaning Curry could seek pastures new before his retirement.