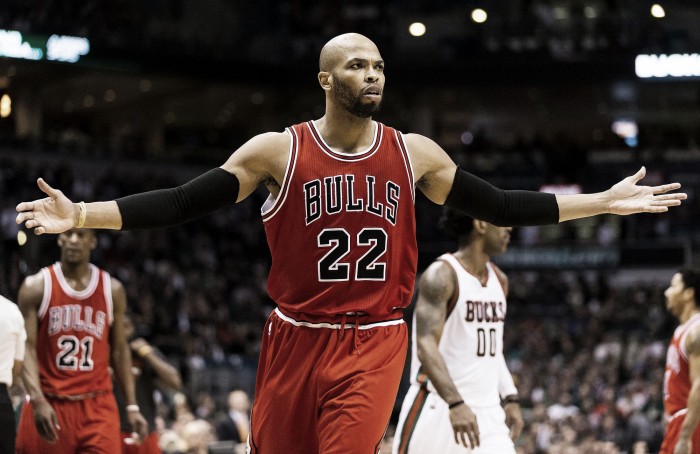 After a relatively quiet final week ahead of today's trade deadline, the Oklahoma City Thunder have finally made a play, dealing with the Chicago Bulls. Many thought that the Bulls would be involved in a trade of some sort, however, the majority of rumors surrounded their star man Jimmy Butler.
Instead, the Eastern Conference outfit has made a deal with Oklahoma City, sending 25-year-old Doug McDermott, power forward Taj Gibson and a second-round pick of the 2018 draft to the Western Conference franchise. Gibson's current contract expires in the summer, however, McDermott's runs until 2019.
Going the other way is a trio of the Thunder's players, in point guard Cameron Payne, Anthony Morrow, and Joffrey Lauvergne. The latter only joined Oklahoma City in a trade from the Denver Nuggets last summer.
It was initially believed that Andre Roberson could leave the franchise earlier in the day, with the guard-turned-forward reportedly seen hugging staff after a meeting. The 25-year-old will remain with the team, however his contract is set to expire this summer.
How the deal affects both sides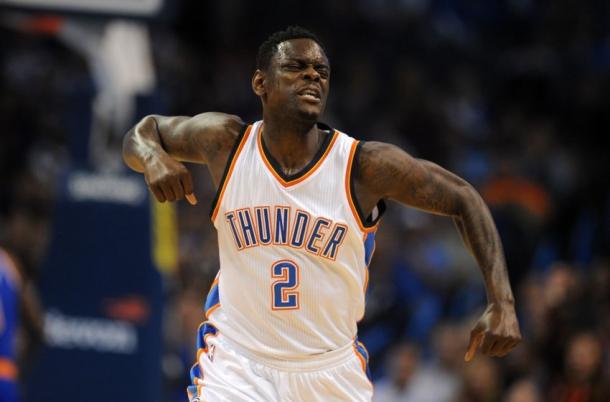 Whilst it may not feature any blockbuster players or high contracts, the deal is a substantial one for both franchises. The Thunder could see a shake-up of their starting five with the trade, with Taj Gibson adding athleticism and solid rim-protection skills to the team. The 31-year-old has averaged 11.6 points and seven rebounds for the campaign, and will seemingly replace the young Domantas Sabonis in order to aid the Thunder on defense.
What's more, McDermott will add a near-40 percent three-point shooting to a roster thin on those who can convert with deep. The small forward's presence can allow Andre Roberson to assist in his natural two position as well. The 25-year-old has scored double figures in each of this last four outings.
Meanwhile, Chicago will add two young roster fillers in Payne and Lauvergne, who are 22 and 25 respectively. Payne, alongside Morrow, will help a relatively thin backcourt for the Bulls, with Rajon Rondo having struggled during his maiden season with the Bulls.
The Thunder's new boys could make their first appearances tomorrow when the side host the Los Angeles Lakers.
Meanwhile, Chicago would give debuts to their new trio tomorrow too, with the side playing the Phoenix Suns at the United Center.