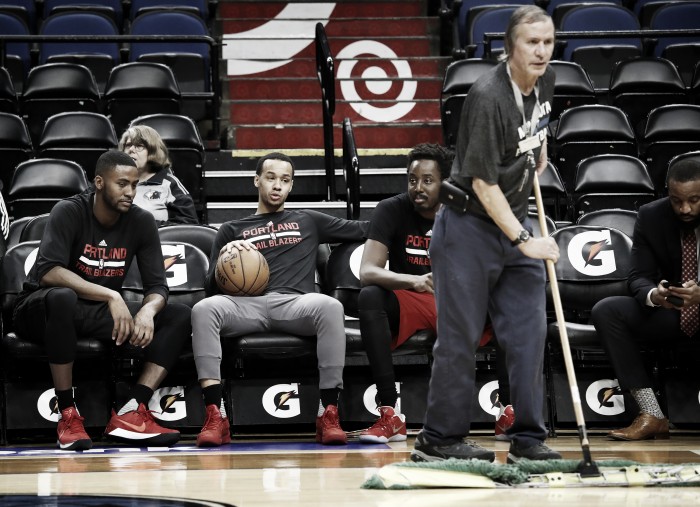 Tonight's Minnesota Timberwolves vs Portland Trail Blazers game has been postponed due to condensation caused by ice under the playing floor. The final decision was made shortly before the game was scheduled to tip-off. League officials insist that the game will be made up later in the season.
Concern expressed before warm-ups
According to reports, players began to express concern shortly before pre-game warmups, when players complained that the floor was wet and slippery. That is due to the condensation from the temperature change between the ice under the floor and the air temperature outside of the arena.
The ice is present for two reasons, the first was for a performance of Disney on Ice that Target Center hosted over the weekend, while the second is the NCHC College Hockey playoff tournament being played there this coming weekend. Arena crews put the playing floor over the ice, and that resulted in some condensation, though according to the Timberwolves it was mostly around the edges of the court.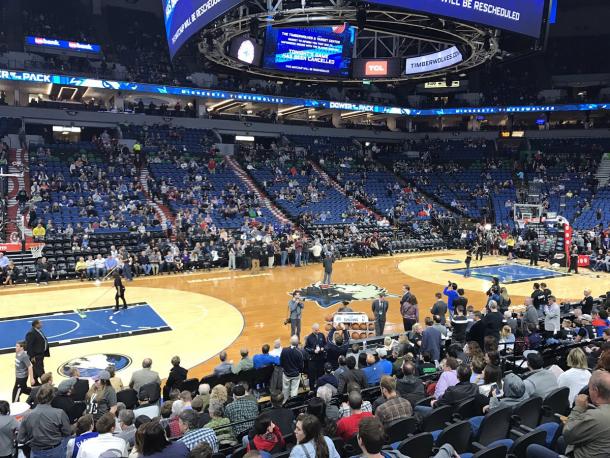 Crews began to mop the floor around 6 p.m., and they continued almost non-stop until around 6:55 p.m. The formal announcement was made just minutes later, which was followed by booing from the fans who were in the arena. The decision to cancel the game was made by the NBA, not by the team or arena, which is standard procedure in unforeseen circumstances.
Previous postponements
This isn't the first Timberwolves game to be postponed due to arena conditions, as in 2013 a game against the San Antonio Spurs in Mexico City was postponed after a generator blew and caused smoke alarms in the arena to go off, leading the arena to be evacuated. That game was later played in Minnesota.
There is no word yet on a possible make-up date, but the Timberwolves are scheduled to play at Target Center on Wednesday night when they are supposed to host the Los Angeles Clippers. Tip-off is scheduled for 7 p.m. on Wednesday. They will then host the Golden State Warriors on Friday night. They will play Portland twice more before the season ends, both of which are in Portland.