 Avery Bradley's three-point field goal with a tenth of a second left gave the Boston Celtics a stunning 111-108 win over the Cleveland Cavaliers in Game 3 of the Eastern Conference Finals.
Bradley's shot capped a 21-point third quarter comeback that cut the defending NBA champions lead to 2-1. Marcus Smart led Boston with 27 while Bradley finished with 20. Kyrie Irving paced Cleveland with 29 while Kevin Love tallied 28. LeBron James finished with just 11 points on 4-13 from the field.
Cavaliers build 16-point halftime lead
The first three-plus minutes saw the two teams exchange baskets before Cleveland went on a 16-5 run to turn a one-point lead into a 22-10 advantage, sparked by three straight triples from Love.
The Celtics managed to stabilize the game and Bradley's jumper cut the lead to 26-19 with 2:45 left in the first quarter. All told, the Cavaliers ended the first period with a 35-24 lead.
James' second field goal of the game gave the defending champions their largest lead of the game at 44-29. A 7-0 run by Boston again cut the lead to single digits, but as was the pattern of the first half, the lead was boosted and Cleveland led 66-50 at halftime, the trio of Irving, James and Love scoring 17 of the Cavaliers' final 22 points of the half.
Big third quarter puts the Celtics back in the game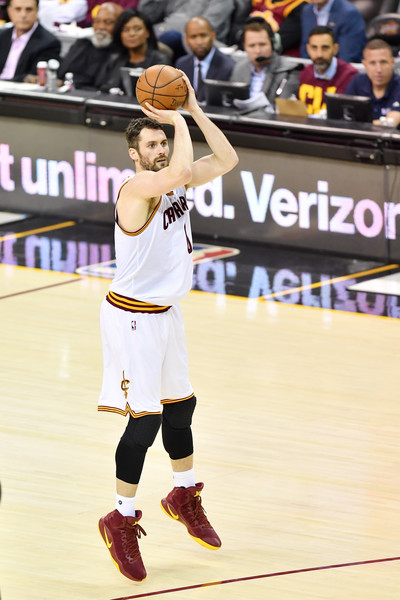 After the Cavaliers pushed their lead to 21, the Celtics began their comeback. A pair of Kelly Olynyk free throws cut the lead to 77-61. Jae Crowder nailed a triple and it was now 79-64. Smart's two long-range makes cut the lead in half, Cleveland now ahead 80-70.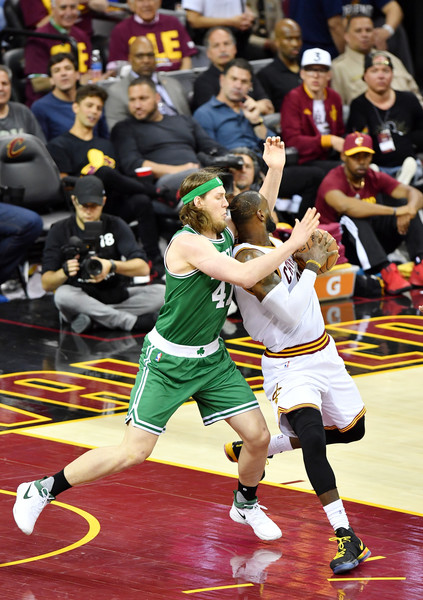 With 2:47 left, Bradley's three reduced the lead to single digits at 84-75. Olynyk's field goal cut the deficit to 85-80. The period ended with Cleveland ahead 87-82, the Celtics outscoring the Cavaliers 26-10 over the final 6:39 of the quarter.
Bradley shot completes memorable comeback for Celtics
Jonas Jerebko opened the fourth quarter with another three-pointer for Boston, cutting the lead to 87-85. Crowder's tip of Bradley's miss made it 93-92 and the score was finally even when Smart canned yet another triple to knot things up 95-95 with 5:43 left.
The final minutes were perhaps the most exciting in the playoffs to date. J.R. Smith's triple gave the Cavaliers a 98-95 lead. Olynyk made consecutive field goals to give the Celtics their first lead since the beginning of the first quarter.