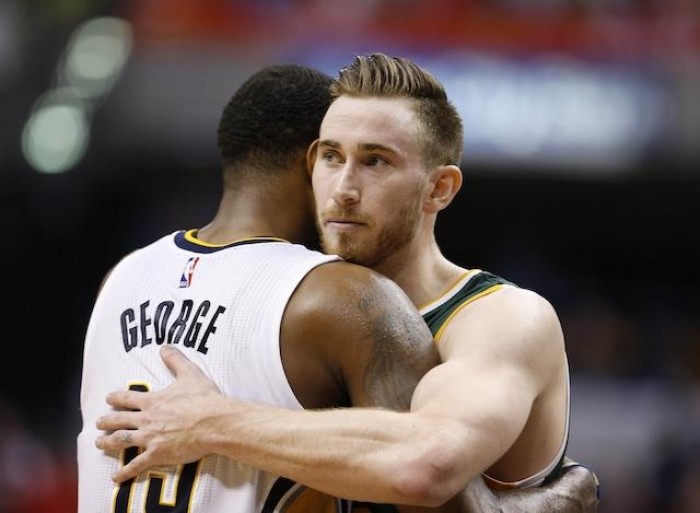 The situation with Gordon Hayward is simpler, however, the Utah Jazz are still hopeful of keeping their small forward whilst the Miami Heat also have an interest in signing the 27-year-old.
Although the possibility of working with his former Butler Bulldogs head coach Brad Stevens at TD Garden may be more appealing for Hayward.
However, the Boston Celtics want to avoid trading for Paul George before signing Hayward due to salary cap reasons.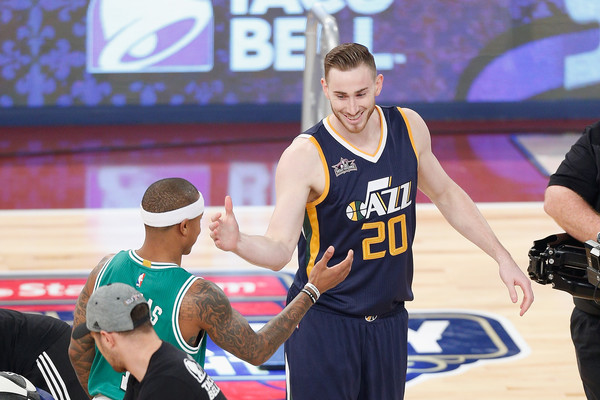 Blake Griffin is seen as an alternative if an agreement with Hayward isn't reached next week.
The Indiana Pacers have several solutions for trading George but due to the assets Boston has with a number of future first-round picks, the Celtics may be the best choice.
Although the main stumbling block is that the Pacers may not want to wait until the free agency period to let go of their four-time all-star.
George has talked about the possibility of leaving the team that drafted him in 2010 in next year's free agency to move back to his home state of California to play for the Los Angeles Lakers.
The Cleveland Cavaliers have also been in talks to sign George in a three-way deal that could see Kevin Love going to the Denver Nuggets but that trade looks more complex at this stage
What Could the Pacers Get in Return?
The Celtics have two first round picks in next year's draft and three 2019 first-round picks.
Celtics' general manager Danny Ainge may want to keep next year's Brooklyn first-round pick his team received from the 2013 trade which involved Kevin Garnett, Paul Pierce and Jason Terry going to the Brooklyn Nets.
Apart from that particular pick, the Pacers are likely to receive two of any of the other first round picks.
As well as this, Jae Crowder or Avery Bradley and a bench player such as Tyler Zeller could be heading to Indiana.
It seems like Ainge wouldn't be willing to give up any young players like the recently drafted Jayson Tatum or last year's No. 3 pick Jaylen Brown.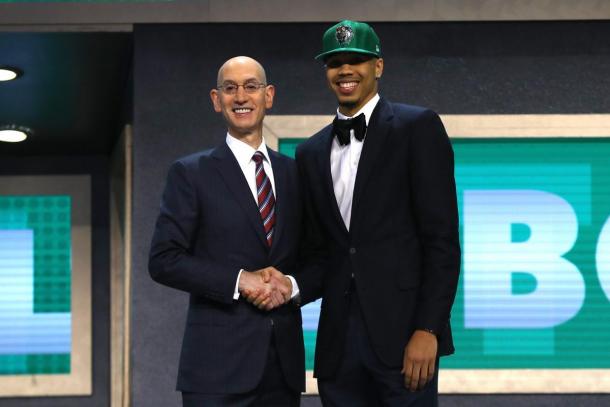 If the Celtics were to acquire both Hayward and George, Tatum and Brown could really benefit from these names in the dressing room.
Crowder would be an adequate replacement for George as a small forward, who does well on defense whilst also being an efficient three-point shooter.
Despite his reliability, the Celtics may also be tempted into letting guard Bradley go as his contract ends next year and would free up salary cap space.
Talks between the two teams stalled on draft night as the Pacers were asking for too much which would have included the third pick on the night.
However, the possibility of a trade is still very much on and two all-stars could be joining the Celtics with the Pacers getting valuable pieces in return.