 Following the Jimmy Butler trade, Ricky Rubio was pretty much guaranteed to be moved out of Minnesota's future. Low and behold, he's been traded for a 2018 first round pick from the Utah Jazz.
Jazz Acquire Ricky Rubio From Wolves For 1st Round Pick: https://t.co/tIvYAZATVG pic.twitter.com/j2t53vJ6u3

— RealGM (@RealGM) June 30, 2017
As Shams Charania of The Vertical indicated, the expectation for the Rubio trade was that the Minnesota Timberwolves were already close to inking a deal with a replacement point guard. Kyle Lowry, Jeff Teague, and Jrue Holiday were just a few of the leading free agents to pique the Wolves' interests.
Just an hour ago, E.T., it was confirmed that Teague agreed to a 3-year, $57-million deal with the Wolves.
Jeff Teague Agrees To Three-Year, $57M Deal With Wolves: https://t.co/30ngWxWIcL pic.twitter.com/qcFzExkWWy

— RealGM (@RealGM) July 1, 2017
In just one day, the Timberwolves turned themselves around to a point where they look like they could actually make the playoffs next season at the very least. Teague's inked for two seasons with a player option in the third year. Obviously, considering the condition and situation of the Timberwolves at that time, we will have to see if Teague commits for more seasons.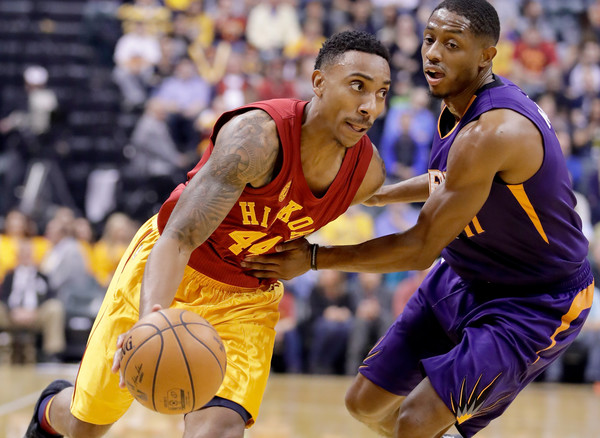 Grading the Trade
Moving Rubio was a necessity in all formats. The Wolves acquiring Butler put him in a similar situation with the Chicago Bulls, Rajon Rondo as the comparison to Rubio here. The Wolves' front office was able to turn him into a first rounder while also shaving his salary from the cap. Meanwhile, the acquisition of Teague helped them further improve upon an already busy summer leading up to free agency.
Overall, the trade and signing turn out to be a favorable situation for the Timberwolves in the long run.
Grade: A+